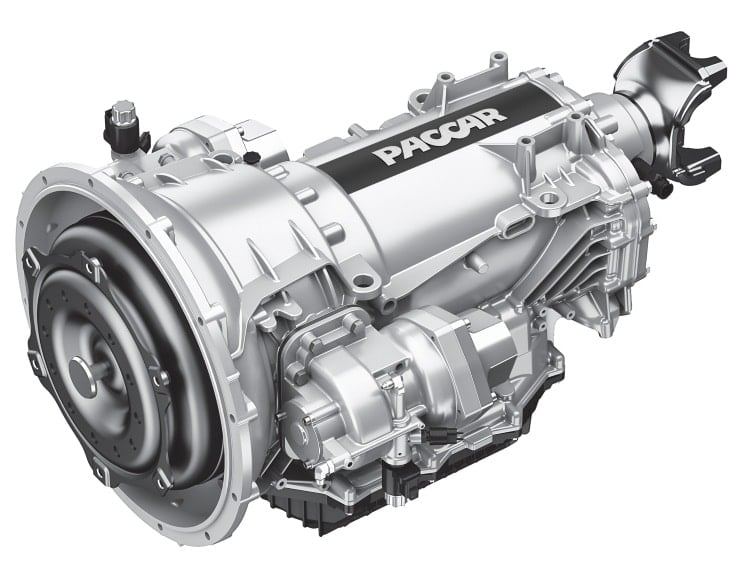 Kenworth announced that the new PACCAR TX-8 automatic transmission is standard on the Kenworth T180, T280, T380 and T480 medium duty models.
The robust, yet lightweight 8-speed transmission serves a wide range of applications from pickup and delivery to utility service and a variety of vocational applications. When matched to the PACCAR PX-7 or PACCAR PX-9 engine, the transmission has a maximum torque rating of up 1,000 lb.-ft. of torque and a 57,000-lb. GCWR.
"The PACCAR TX-8 is a new transmission that will enhance the performance of our new Kenworth medium duty lineup," said Laura Bloch, Kenworth assistant general manager for sales and marketing. "In addition to its light weight, this transmission maintains excellent torque capacity to allow our customers to handle more payload with greater efficiency. The PACCAR TX-8 also provides up to a 15 percent improvement in acceleration over comparable transmissions."
According to Bloch, more than 90 percent of Kenworth medium duty trucks are ordered with an automatic transmission. "In addition to the performance and smooth shifting the PACCAR TX-8 provides, it's also leading the way in fuel economy. Depending upon the application, it can improve fuel economy by up to 5 percent*. It senses the road grade, vehicle acceleration, torque demand, weight and engine load to keep the truck in the most fuel-efficient gear possible," she said.
Bloch said the driving characteristics of the new transmission are also more advanced. "It's quiet, responsive and really converts the power of our PACCAR PX engines to on-road performance."
While high performance is the calling card for the PACCAR TX-8, so too is its maintenance schedule. Oil changes are required every 150,000 miles, and the oil filter is good for life.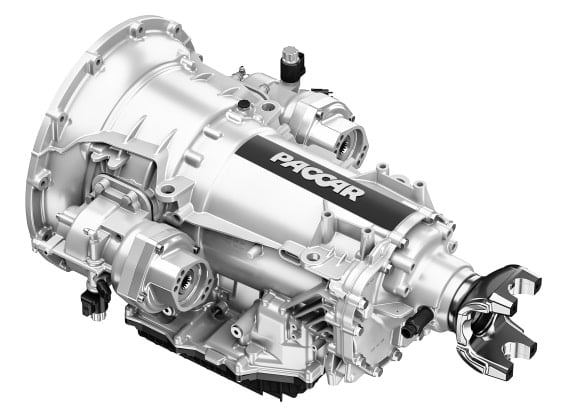 Featuring an aluminum enclosure, the PACCAR TX-8 utilizes twin torsional dampers that enable smoother shifts. It also has first gear lockup – a feature that locks the torque converter at low speeds to improve fuel efficiency and driveability.
For vocational applications, especially in construction or aggregate and dirt hauling, the transmission's 'creep mode' provides a low, consistent pace for even material spreading. The transmission also features a hill start aid to help prevent unintended vehicle roll back or roll forward.
A Multi-Skip Shift function provides quick and direct downshifts from any gear with immediate acceleration and speed control. The transmission's Adaptive Start Gear optimizes the launch gear selection to reduce shifts while improving fuel economy, while Neutral Idle Control will shift into neutral when the brakes are applied.
Making shifting easy in the cab is an automotive style column shifter that is simple and intuitive to operate. Transmission controls include Drive, Neutral, Reverse and Manual modes.
Kenworth is The Driver's Truck™. See what drivers are saying at www.kenworth.com/drivers.
Kenworth Truck Company is the manufacturer of The World's Best® heavy and medium duty trucks. Kenworth's Internet home page is at www.kenworth.com. Kenworth is a PACCAR company.
*Individual fuel economy improvement will vary depending on use, road conditions and other factors.