We are just under two weeks away from Inland's final auction in a year-long celebration of Kenworth's 100th anniversary. The final truck—a Limited Edition Kenworth W900L 86" Studio Sleeper—will hit the auction block on Tuesday, October 17th through an online event hosted by Ritchie Bros. The net proceeds from this auction will go directly to STARS Ambulance and Truckers Against Trafficking.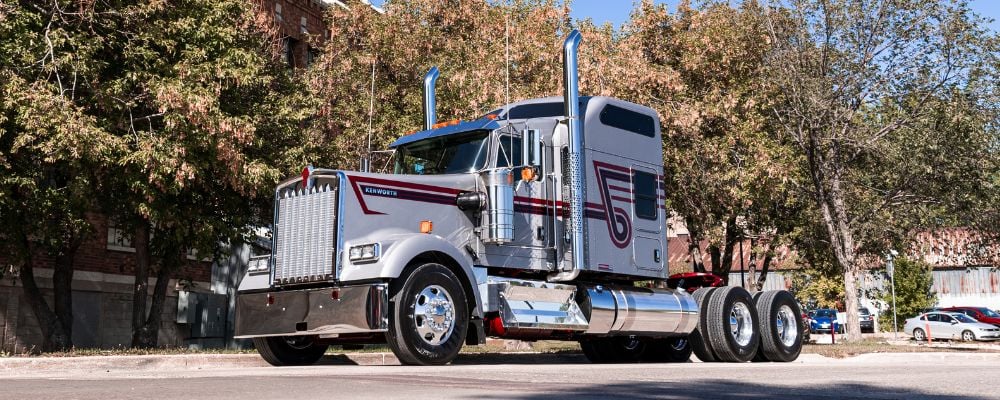 Inland's final Limited Edition W900L will be up for auction on October 17, 2023.
It's been a thrilling year for the Inland team as we also auctioned off another W900L 86" Studio Sleeper in July and a W900B Extended Cab Tri-Drive in May. Together with silent auctions at our VIP events, this campaign has so far raised over $300,000—with proceeds being split between Truckers Against Trafficking, Spirit of the North Healthcare Foundation, and Canuck Place Children's Hospice.
Chuck Peterman, Inland's VP of Sales, shared his anticipation of the final event, "As we approach the final auction, the excitement within our team and the community is palpable. This event is not only a celebration of Kenworth's remarkable journey over a century but also a reflection of the strong bonds and shared values within the trucking industry."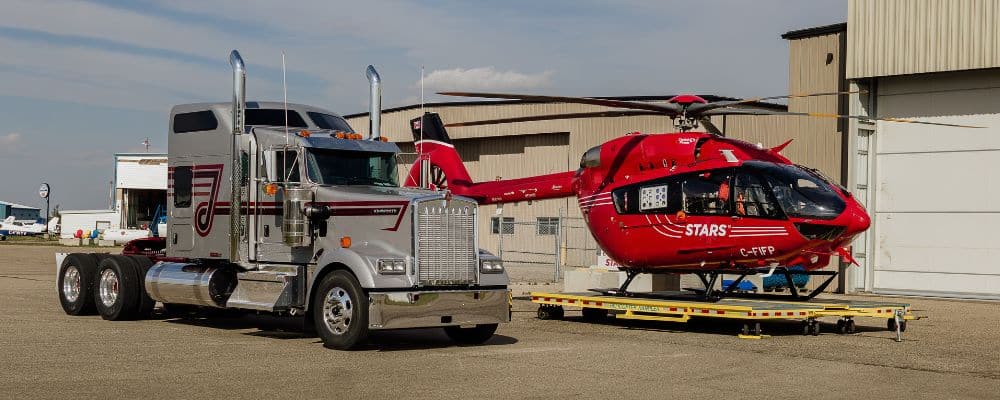 Inland's Limited Edition W900L alongside a STARS Ambulance helicopter.
This auction is a rare opportunity to own a piece of Kenworth's rich heritage, especially given the exclusivity surrounding the Limited Edition W900L. In commemoration of their 100th anniversary, Kenworth crafted only 900 of these exceptional trucks, each reflecting a century's worth of innovation, quality, and dedication to excellence in the trucking industry. Every Limited Edition truck comes with a serialized badge, indicating its unique place in this exclusive line—making it an extraordinarily collectible. Owning one is not just acquiring a truck, but also becoming a part of Kenworth's storied 100-year journey, carrying forward its legacy of excellence into the new century.
If you are interested in bidding on Inland's final Limited Edition Kenworth W900L 86" Studio Sleeper, please visit our campaign page for more details.