At Inland Lease & Rental, we understand that your business is unique, and so are your transportation needs. That's why we offer a comprehensive suite of services designed to give you the flexibility, reliability, and peace of mind you deserve. From tailored leasing solutions to flexible commercial truck rentals and proactive fleet maintenance packages, we've got you covered.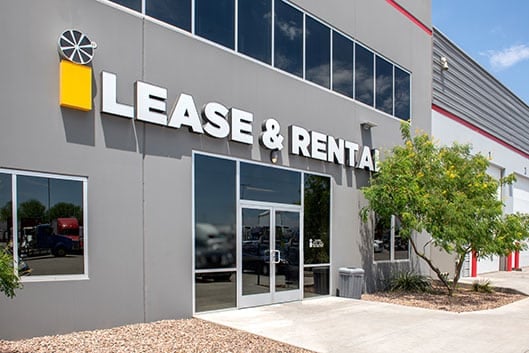 Tailored Leasing Solutions
Why settle for any truck when you can have one that's customized to your operational needs? Our leasing professionals use proprietary software to analyze your business requirements, ensuring that your leased truck enhances driver productivity and lowers operating costs.
Flexible Commercial Truck Rentals
Facing a seasonal spike or just landed a new contract? Our commercial truck rentals offer the adaptability you need without the long-term commitment. Choose from a variety of medium- and heavy-duty trucks to meet your specific demands, all without the need for a significant initial investment.
Proactive Fleet Maintenance Packages
Leave the maintenance to us and focus on what you do best—running your business. Our fleet maintenance packages come in three tiers—Platinum, Gold, and Silver—each designed to maximize your vehicle's uptime while minimizing your management time. From 24/7 roadside assistance to real-time telematics technology, we've got your fleet's back.
---
Explore our services in detail to find the perfect solution for your business. At Inland Lease & Rental, we're not just a service provider; we're your partner in success.