Gravel
When Doepker introduced their "patent pending" Impact gravel end dump design in 2009, it was the first time our market had seen anything like it. Strongest, lightest, most stable, multi-purposed, and highest resale in its class is what you receive when you invest in our Impact gravel trailer.
Agriculture
The Doepker designed Uni-Link system offers innovative, cutting edge technology that gives strength never seen before on an aluminum trailer. Our exclusive 1-piece aluminum double wall slope uses a minimal amount of rivets and has no horizontal seams or rivets giving unmatchable cleanout.
Flat Decks
When you have perfected the design of a flat deck, drop deck and Super B Deck trailer by working with customers, there is only one thing to do to make it even better: keep working with customers. A specific choice of higher valued, extreme tensile rated steel combined with the perfect mechanical engineering provides you with the high strength and light tare weight to maximize your payload and road life.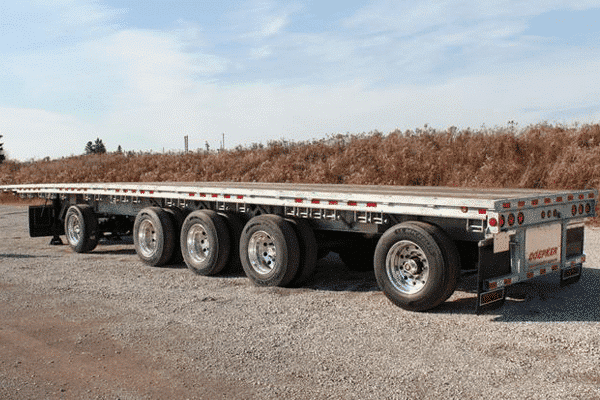 Forestry
Renowned in the logging industry, Doepker loggers will put more money in your pocket than any other logger trailer on market for several reasons: tare weight, strength and design, reliability and resale value. A simple yet sophisticated design allows maximum payload and road life ensuring our trailers are ready to work before you are.
Oil & Gas
We understand equipment keeps getting heavier and heavier to haul. We also understand that some loads are more fragile and more expensive than ever before. Our design offers extreme stability that will give you more confidence making corners off road with that over-sized load.