As the exclusive dealer of Link-Belt Excavators in British Columbia and the Yukon, we take immense pride in supplying equipment that sets industry standards for quality, durability, and performance.
Our extensive experience and in-depth industry knowledge empower us to offer our customers the most reliable, high-performance excavators on the market. We understand that the right equipment can make a significant difference to the success of your project, which is why we've committed ourselves to Link-Belt – a brand synonymous with exceptional engineering and unparalleled strength.
Here at Inland, we're not just in the business of selling equipment; we're in the business of building long-term relationships with our customers. We've earned a reputation for exceptional customer service, and our skilled team is always ready to provide expert advice, tailored solutions, and top-tier support.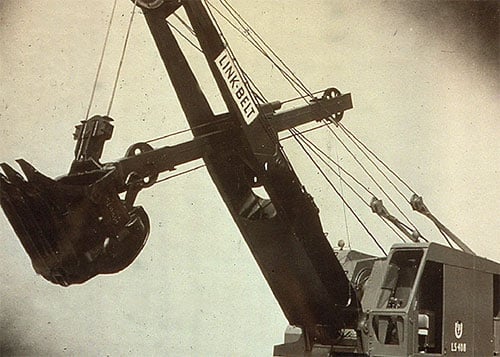 Over a Century of Innovation
Link-Belt holds a rich legacy of over a century in the construction industry, revered for their unwavering commitment to quality, durability, and innovation. The brand's journey has been marked by continuous progress and pioneering technology, solidifying its place as an industry frontrunner.
Link-Belt offers a diverse line-up of excavators designed to meet varying operational needs. Whether it's a compact mini-excavator perfect for tight spaces, a mid-sized excavator that offers a balance of power and agility, or a large-scale excavator built to tackle the most demanding jobs, Link-Belt has you covered. Each model comes with the assurance of superior performance, bolstered by advanced technological integrations, and unmatched ruggedness.
Link-Belt Line-Up
Choosing a Link-Belt Excavator is an investment in superior performance, unmatched durability, and advanced technology. Renowned for their robust construction, these excavators feature high-torque engines that provide the necessary power for challenging earthmoving tasks, ensuring efficiency even in the most rigorous conditions. Their state-of-the-art Intelligent Hydraulic System optimizes machine performance and fuel consumption, adding a layer of economic efficiency to your operations. Additionally, every Link-Belt Excavator is designed for operator comfort and ease of use, with ergonomic controls and intuitive interfaces enhancing productivity. The versatility of these machines is complemented by their environmental consciousness, meeting the latest emission standards.
X4S Series
The Link-Belt X4S Series excavators represent a new standard in heavy-duty construction equipment. Combining cutting-edge technology, robust performance, and unmatched versatility, these excavators deliver unparalleled efficiency and productivity on any job site.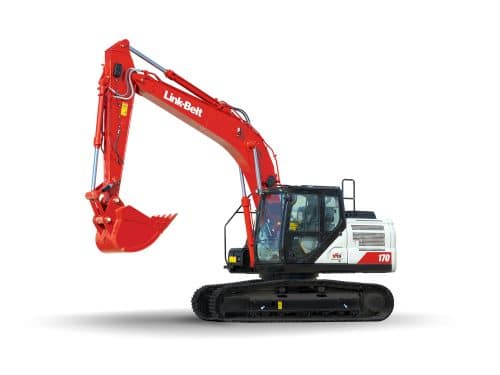 170 X4S

Operating Weight
39,500 lbs
17.9 metric tons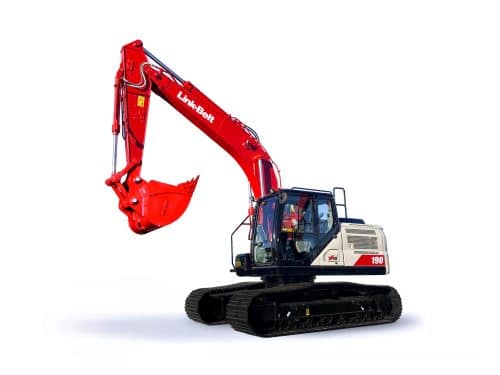 190 X4S

Operating Weight
42,100 lbs
19.1 metric tons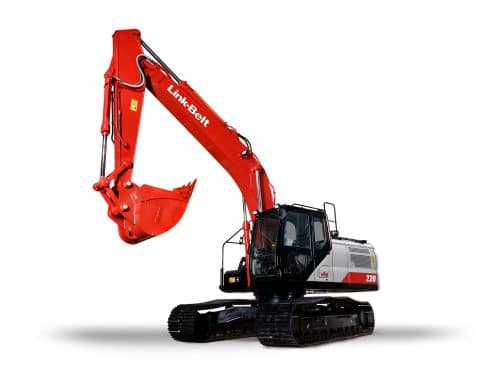 220 X4S

Operating Weight
48,900 lbs
22.2 metric tons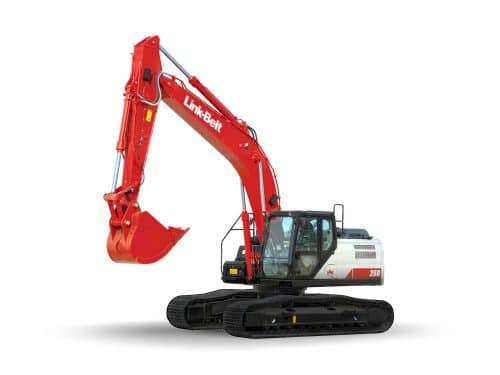 260 X4S

Operating Weight
57,300 lbs
26.0 metric tons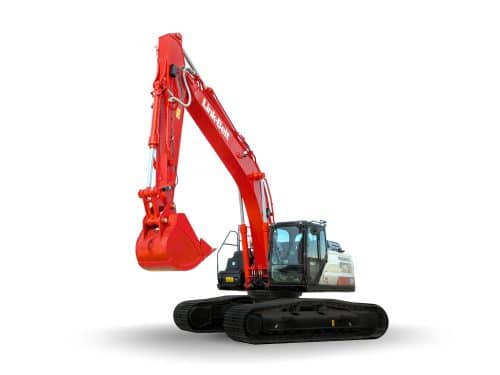 300 X4S

Operating Weight
67,700 lbs
30.7 metric tons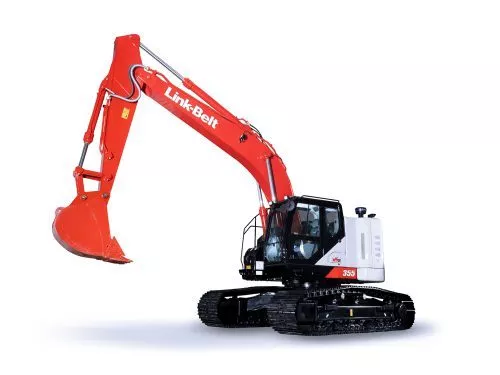 355 X4S

Operating Weight
78,709 lbs
35.7 metric tons
X4 Series
The Link-Belt X4 excavators embody the perfect blend of power, precision, and durability for the most demanding construction projects. With their advanced features and rugged design, these excavators set a new benchmark in performance and reliability, ensuring maximum productivity and customer satisfaction.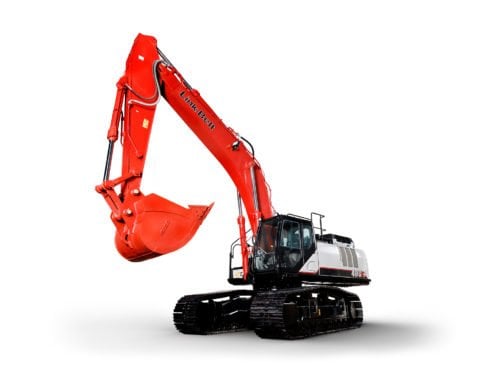 490 X4

Operating Weight
112,900 lbs
51.2 metric tons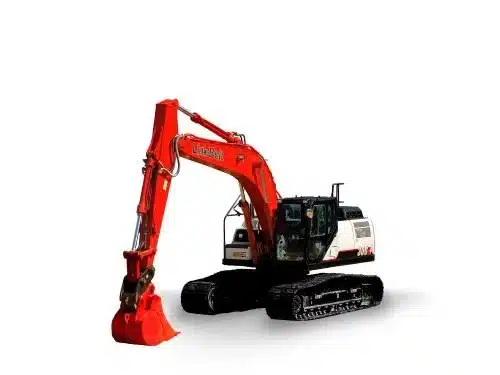 300 X4

Operating Weight
67,000 lbs
30.4 metric tons
Spin Ace
Meet the Spin Ace excavators by Link-Belt—where agility meets strength. With their unique zero-tail swing design and exceptional maneuverability, these excavators effortlessly navigate tight spaces while delivering powerful performance, making them the ultimate choice for efficient and versatile construction projects.