Perfected for the road ahead.
Start with the most highly evolved aerodynamic long-haul tractor Kenworth has ever engineered. Optimize the powertrain with an efficient, fully-integrated solution from PACCAR. Incorporate easier-to-service, longer-lived components for maximum uptime. Add smart technology that makes driving more intuitive, safer, less fatiguing. And include a world-class cabin reminiscent of the finest automobiles. Welcome to the Kenworth T680 Next Gen.
Don't wait. Reserve yours today.
15-Inch Digital Display
An industry-first at this size, the new 15-inch high-definition, fully digital instrumentation, contains all the information a driver needs to operate the truck – configurable for as much or as little content as they want.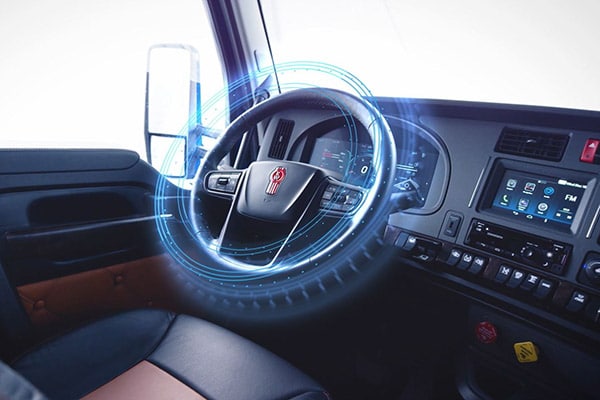 Next Gen Smartwheel
Places the most important vehicle controls – including Digital Display features – instantly at hand with tactile, eyes-on-the-road function choices.
Profit-Tuned Performance
The sleek new exterior of the T680 Next Gen incorporates innovative aerodynamic design features meant to squeeze every possible mile from every gallon. Offering you up to six percent in fuel savings from day one.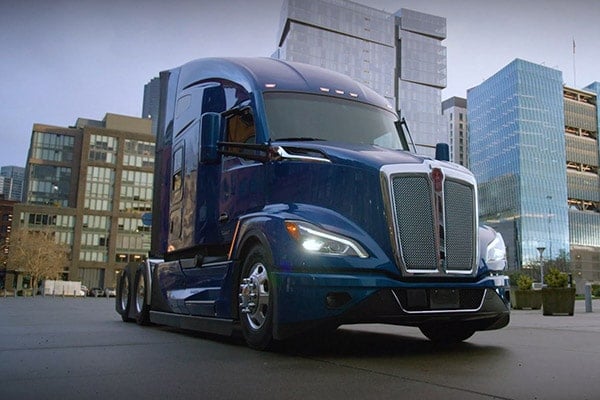 See the T680 Next Gen brochure for more information.