Inland is proud to be the exclusive dealer of the Kenworth W990 in Arizona, California and New Mexico.
The Kenworth W990 is the quintessential embodiment of American trucking, featuring a timeless design that seamlessly blends power, elegance, and artisanal craftsmanship. For countless drivers, this vehicle is the ultimate symbol of personal accomplishment and pride, representing the pinnacle of their profession. Over the years, our goal has been to enhance this iconic model through careful refinement while preserving its unparalleled legacy.
Introducing the Kenworth W990: the premier choice for individuals who value the importance of self-expression. Boasting exceptional design, performance, and premium amenities, this truck places you far ahead of the competition. It simply doesn't get any better than this.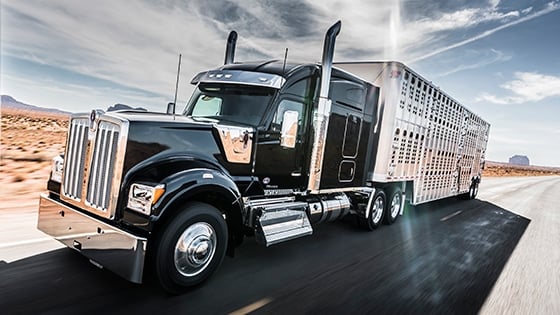 Browse Our Current Inventory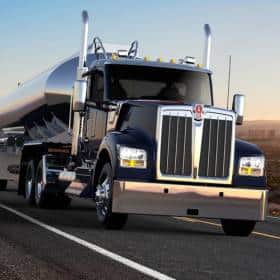 Power Meets Tradition
The Kenworth W990 is the epitome of American trucking heritage, combining classic long-nose styling with modern performance capabilities. Equipped with powerful engine options like the PACCAR MX-13, the W990 is designed for long-haul operations where reliability and fuel efficiency are paramount. Its robust construction ensures that it can withstand the rigors of extended travel, making it a trusted partner for any long-haul fleet.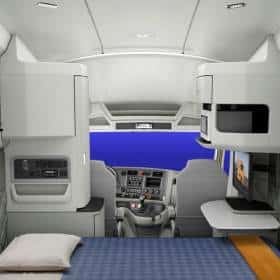 Unmatched Driver Comfort
The W990 goes to great lengths to ensure driver satisfaction, offering a luxurious and spacious cab that serves as a home away from home. High-quality materials, ergonomic controls, and advanced infotainment systems create an environment that reduces driver fatigue and enhances overall well-being. With amenities that rival those of premium passenger vehicles, the W990 sets a new standard for comfort in long-haul trucking.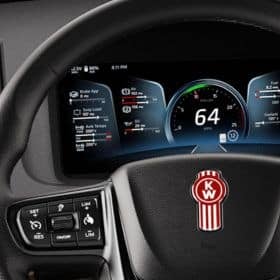 Classic Design with Modern Amenities
In a market increasingly dominated by aerodynamic profiles, the W990 stands out with its traditional long-nose design. But don't let the classic exterior fool you; this truck is packed with modern features. From advanced safety systems like collision-avoidance to state-of-the-art navigation and communication tools, the W990 combines the best of both worlds, making it a compelling choice for those who appreciate both form and function.
Learn More at Kenworth.com