The rugged-duty, all-business work truck you can count on. The Kenworth T880 is America's most versatile truck.
The work you do requires everything you've got and then some. Same for your trucks and the people who drive them. With the T880, you've got a dependable, versatile vehicle capable of performing your toughest jobs. Day in, day out. A truck designed at its core with the strength, stamina and operating economy you need to move your business ahead.

Bulk tractor. Tanker. Dump truck. Mixer. Heavy hauler. Refuse truck. Logger. The next time your job requires maximum effort, dispatch the one truck that's equipped to handle it: your Kenworth T880.

It's The World's Best® way to get work done.
Performance
If you use heavy-duty trucks to get a heavy job done, depend on the rock-solid foundation of Kenworth engineering. It's the reason your T880 will likely be more productive, less expensive to maintain and more satisfying to drive than any other truck you've ever owned.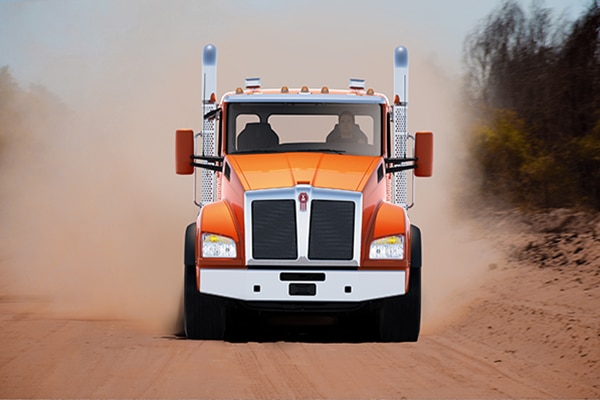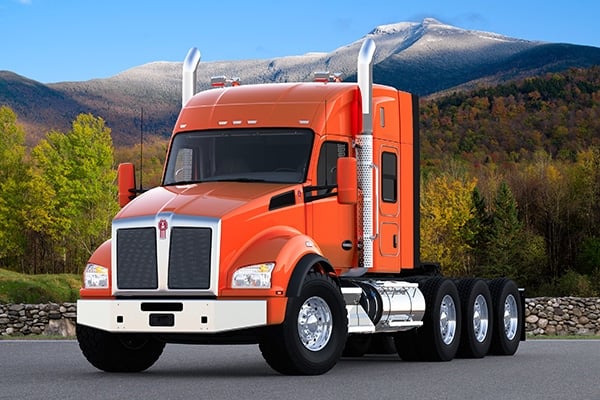 Exterior
A sloped hood, fuel-efficient drive train, aerodynamic and job-specific options, unconventional maneuverability and supremely comfortable driving environment – make a Kenworth T880 the ideal business partner. Spec it lean for payload-hungry applications. Or order it as a decked out thoroughbred with factory-installed, signature-setting Kenworth exclusives.
Interior
Inside the striking exterior of the T880 is a quiet, spacious, state-of-the-art control center that fits professionals of every shape and size. The superior quality, craftsmanship, fit and finish of the wide and wide-open interior is easy to see, but it's the driving experience that truly distinguishes the T880 from every other work truck you've ever known.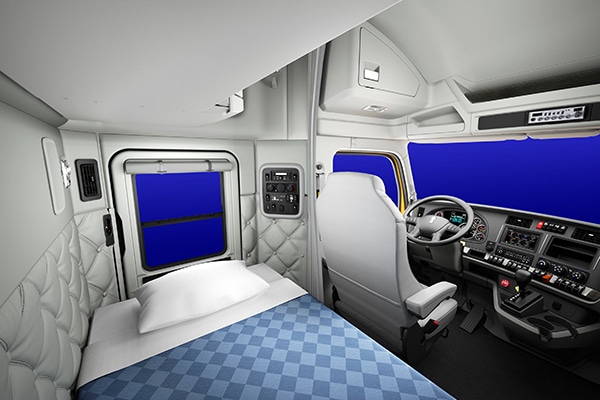 For more information, check out the T880 brochure.