Keeping up with regular maintenance and inspection of your heavy equipment is essential to ensure its prolonged lifespan. Your heavy equipment is probably used on a daily basis all day every day and this wear and tear can have a great impact on essential functions of the equipment. Your suspension provides ride comfort and ensures that you can carry your load over various types of terrain. We make it our mission to provide our valued customers with high-quality heavy-duty on-road equipment repairs.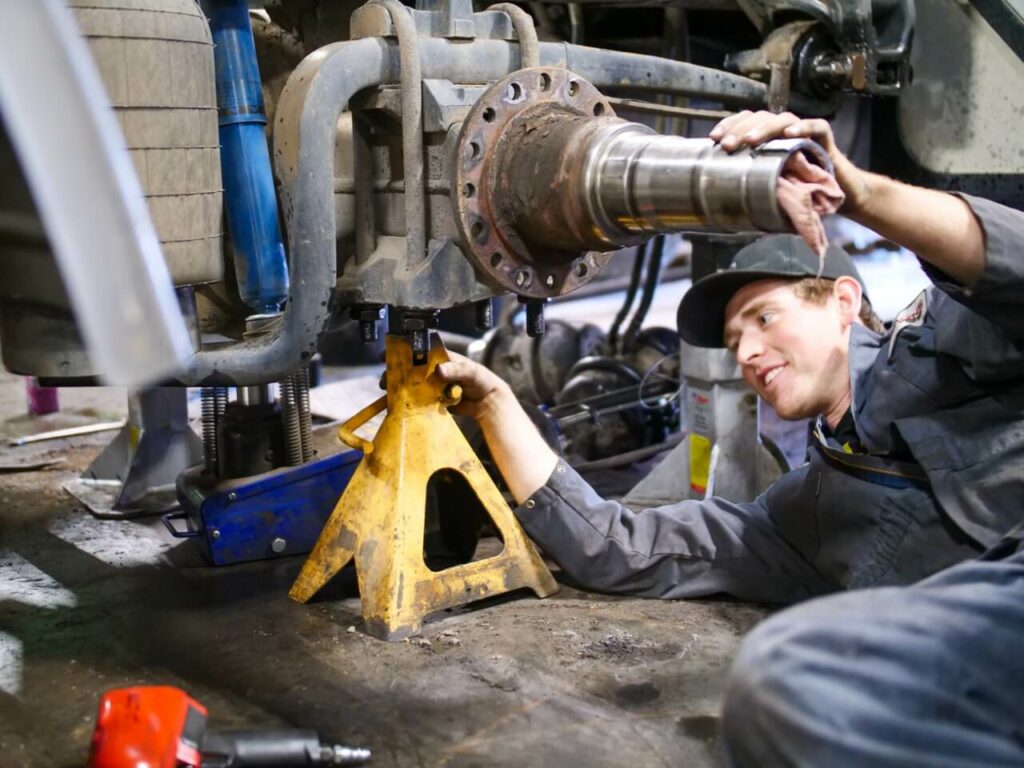 Common Suspension Problem Symptoms for Heavy-Duty Trucks
There are many common indicators that you could be in need of suspension repairs for your heavy equipment. Steering components and suspensions tend to be pretty reliable and don't require a lot of shop time, but problems can sneak up as the equipment ages. It might be safe to leave them more or less alone for the first few years, but you definitely don't want to ignore them completely. Some signs of suspension issues can include:
If you are feeling more bumps, shakes, and vibrations as you drive
If your vehicle is pulling to either side as you drive
If your vehicle is rocking and swaying even while driving over smaller road bumps
If one side of your vehicle rests higher than the other side while you are parked
If you are hearing rattling or strange sounds coming from underneath the vehicle as you drive ‍
‍How can you inspect your own vehicle for suspension issues?
Doing your own inspections of your suspension system can help you identify the above-mentioned issues. Inspections of the steering and the suspension itself can help identify issues before you bring your heavy equipment in for repairs. Check the steering of your equipment by turning the wheel to see if there is any play in the movement. Additionally, you can visually inspect the suspension for indications of misaligned, shifted, cracked or missing springs; loose shackles; missing bolts; unsecured spring hangers; and cracked or lose U-bolts. Also, check any unsecured axle positioning parts and for signs of axle misalignment.
For all of your suspension repair needs, we encourage you to consider scheduling an appointment today. Let our team of expert technicians and advanced equipment get you back on the road as quickly as possible.
Schedule Semi Truck Service at Inland Kenworth
To schedule service, fill out the form below or find the nearest location to you and get in touch.
Parts Request
Fill out our Parts Request form and an Inland representative will reach out to you as soon as possible.
---
Parts Specials
Don't miss our current parts specials – tailored for your needs.