Your exhaust gas recirculation system (EGR) and diesel particulate filter (DPF) are two components you may never have heard about if your truck is over ten years old.
The EGR recycles exhaust fumes in order to lower combustion temperatures and reduce NOx emissions. It works by sending a small amount of exhaust gas from the engine's exhaust manifold to the intake manifold, lowering combustion temperatures.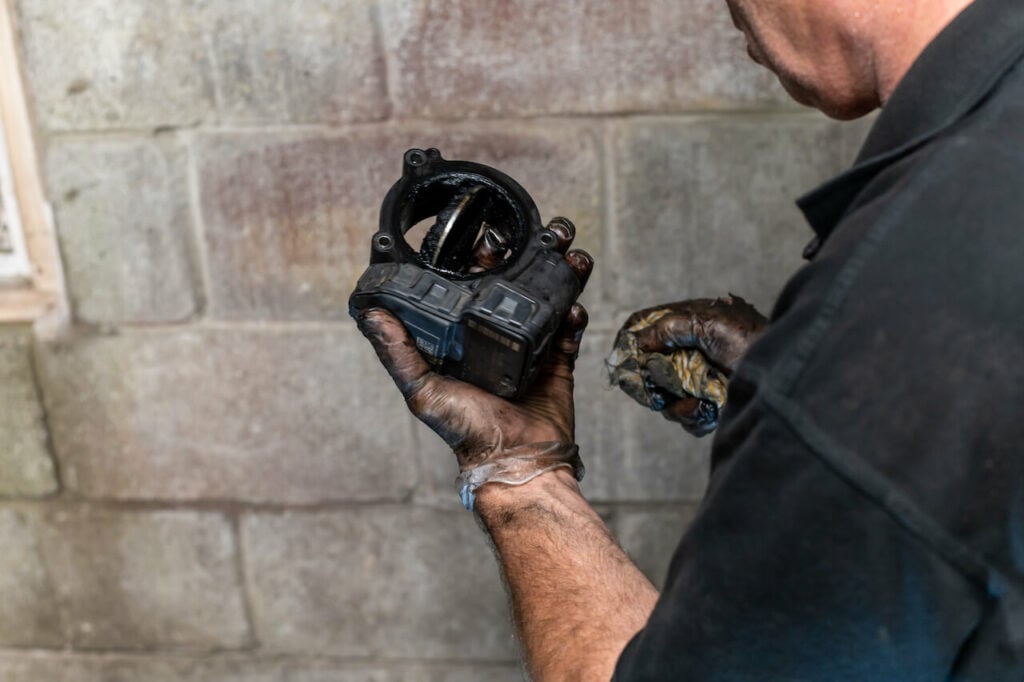 In newer trucks, EGR valves are electronically controlled and monitored by an onboard computer system. This allows your mechanic to make critical corrections as needed to keep your engine regulated.
A DPF is a device found in diesel engines that filters out pollutants and collects soot (carbon) particles. It works by pulling unburned or partially burned fuel from the exhaust before it can exit into the atmosphere, and the fuel is then sent again through the engine to be fully combusted.
The purpose of these parts is to reduce greenhouse gas emissions, but they can also get clogged up over time outside of scheduled maintenance times. When this happens, you'll find that your truck's power and fuel efficiency will drop significantly.
The most common symptom of DPF problems is black smoke coming out of the exhaust; another indication that you should start looking for service is if your engine starts to make loud popping noises or is losing power.
DPF Cleaning and EGR Regen Service Solutions
It's often simpler to replace these parts entirely rather than trying to clean them. When your DPF fails, you'll find that your exhaust temperatures will increase and kill the emissions reduction system, but at least there's no permanent damage done when this happens.
Our mechanics will carefully inspect your EGR system to determine if it's dirty or clogged. Replacing them is a simple job that will take just a couple of hours and can help improve your truck's fuel economy as well as power.
"Deleting" your EGR/DPF is a term that refers to disabling the emissions component of your engine. The goal is to prevent exhausts from being redirected to your engine, but it comes with its own set of problems.
Schedule Semi Truck EGR/DPF Cleaning Service at Inland Kenworth
To schedule EGR & DPF cleaning Service for your truck, fill out the form below or find the nearest location to you and get in touch.
Parts Request
Fill out our Parts Request form and an Inland representative will reach out to you as soon as possible.
---
Parts Specials
Don't miss our current parts specials – tailored for your needs.