1940s: The Early Years
The history of Inland can be traced back to the late 1940s when its founder, Lloyd Parker, established Parker Industrial Equipment Ltd. in Penticton, British Columbia. Initially, the company specialized in selling farm equipment and surplus vehicles from the U.S. military for use in Canada.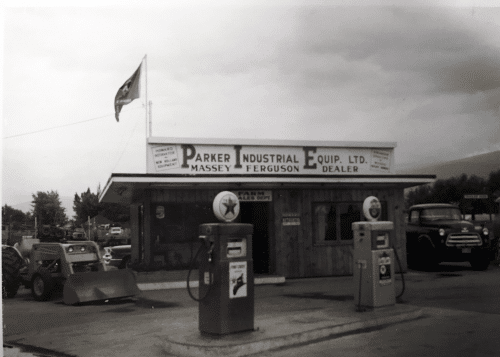 1950s: A New Partnership is Formed
In 1956, a customer approached Lloyd about a Kenworth truck. Lloyd was aware of the brand but wasn't particularly familiar with its quality at the time. However, Lloyd knew of a local shop that could help the customer find what they were looking for.
A year after assisting the customer in locating a Kenworth, Lloyd Parker realized the customer had not returned for warranty or repair work. This left him with two possible conclusions—either the customer had left town, or the Kenworth truck he had purchased was, in Mr. Parker's words, "one heck of a truck."
Lloyd visited the customer and discovered that he was delighted with his purchase, having experienced no issues at all. This encounter convinced Lloyd that focusing on Kenworth trucks was the right path forward. So, in 1957, he forged an agreement with Canadian Kenworth, and thus, Inland Kenworth was born.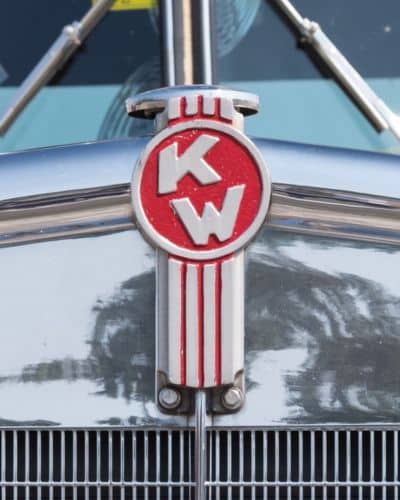 1960s: Building a Legacy in British Columbia
By the end of the 1960s, Inland had grown to 10 dealership locations around British Columbia, all following the integrity and customer service focus of Mr. Parker himself. Staff was treated well and many spent their entire career with Inland.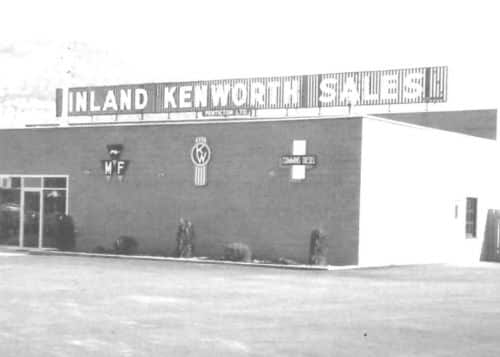 Inland Penticton—1960s
1980s: Thriving Through Uncertainty
During the 1980s, an era marked by economic ups and downs, Inland aimed for growth rather than mere survival. Amid high interest rates and recession, the company expanded its footprint by acquiring Kenworth dealerships in Fontana, Los Angeles, and Phoenix.
In addition to its U.S. expansion, Inland diversified its Canadian operations by forming partnerships with heavy equipment brands such as CASE Construction Equipment, Tigercat Forestry Equipment, and Link-Belt.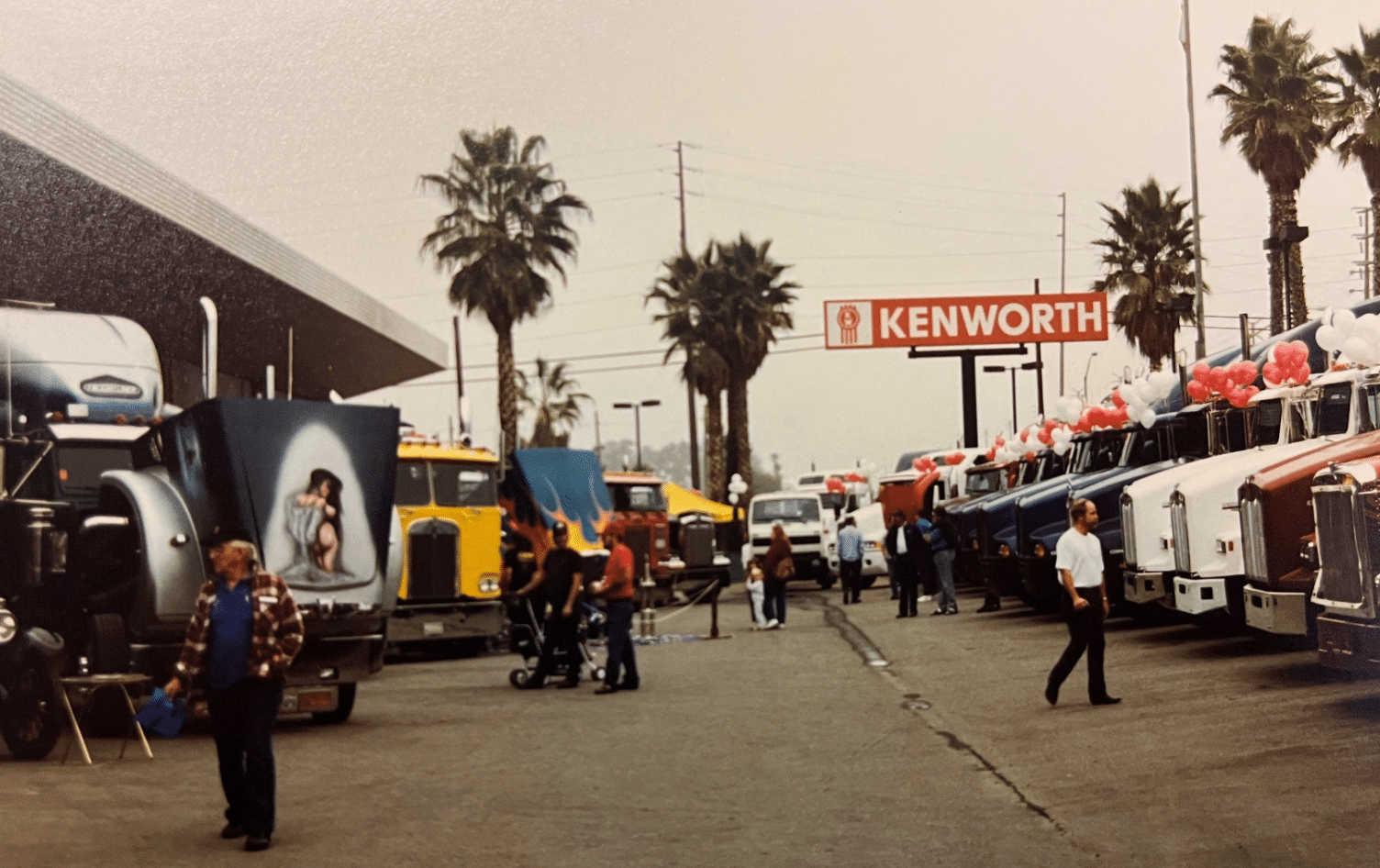 Inland Fontana—1980s
2000s: U.S. Expansion
The early 2000s were good for Inland as the company acquired Kenworth dealerships in Albuquerque and Farmington, New Mexico, and opened a dealership in Tucson, Arizona. The Los Angeles dealership was moved to Montebello to make it more convenient to access and enable it to accommodate more customers.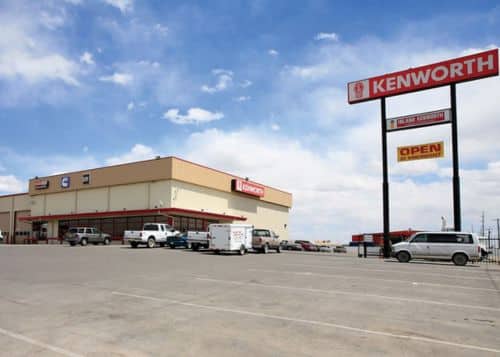 Inland Farmington
2010s: A Decade of Strategic Growth
Inland kicked off the 2010s by establishing new locations in Carson and El Cajon—extending its hallmark customer service in Southern California.
In 2016, we opened our first TRP parts-only store in the San Diego neighborhood of Otay Mesa—a stone's throw from the U.S.-Mexican border. These TRP stores were strategically designed with smaller footprints to bring essential parts closer to our customers when they need them the most. This initiative has proved highly successful—with Inland launching nine more TRP stores across the United States and Canada.
In 2018, Inland acquired Custom Truck Sales, a Kenworth dealer in the Canadian provinces of Saskatchewan and Manitoba—enhancing our support for customers across Western Canada. This strategic move added six locations to Inland's network and provided invaluable operational insights from another successful dealership. In the same year, Inland also acquired a new dealership in Castlegar, British Columbia.
Collectively, the 2010s stand as a pivotal era for Inland, characterized by thoughtful expansions, innovative service models, and strategic acquisitions that have collectively strengthened both its market presence and community relationships.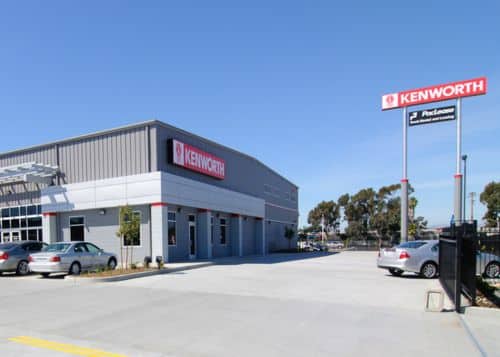 Inland El Cajon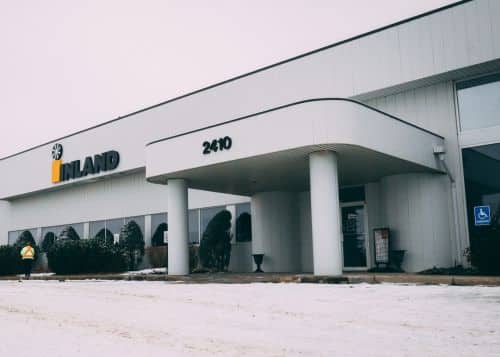 Inland Saskatoon
2020s: Navigating Challenges and Seizing Opportunities
The 2020s presented unprecedented challenges, starting with the global pandemic. Yet, Inland demonstrated resilience and adaptability, continuing on a path of growth.
A significant setback occurred when our Brandon, Manitoba dealership was destroyed by fire; however, we rebuilt it in just 10 months. We've also built spectacular new facilities in Fort St. John and Kamloops, B.C.—with additional locations coming soon.
We're continuing to open TRP stores—underscoring our commitment to bringing parts closer to our customers. In 2023, we also acquired new stores in Abbotsford and Chilliwack, B.C., bringing our total locations to 41 and our workforce to over 1,600 employees.
As the world navigates transformative shifts, notably the transition to electrification, Inland steadfastly remains committed to guiding our customers through each challenge and opportunity.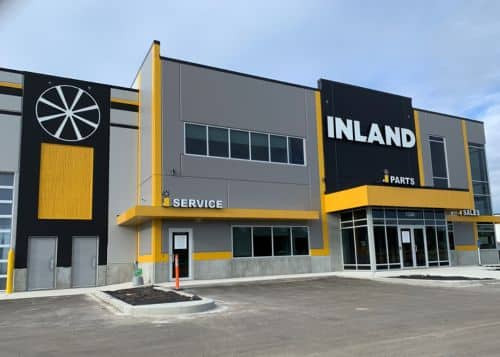 Inland Brandon