Kenworth Truck Rentals in California, Arizona, and New Mexico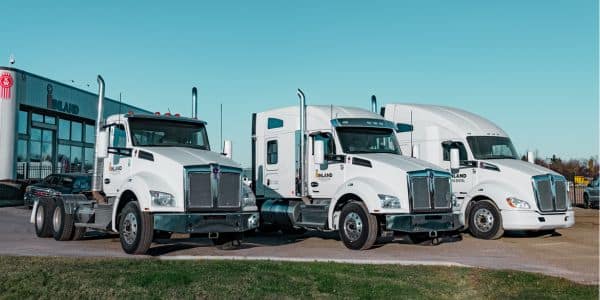 A commercial truck rental can be an excellent solution when an increase in demand exceeds your fleet resources. Whether it's a seasonal spike or a new contract, you want to ensure your business is prepared for the job. Inland Kenworth offers a variety of medium- and heavy-duty commercial trucks to help you meet your seasonal demands.
When renting a commercial truck from us, you eliminate the need for a significant initial investment or other costs associated with owning the vehicle, like maintenance or repairs. Our commercial truck rental allows you to access trucks whenever needed, and the rental can span days, weeks, or months.
Commercial Straight Truck Rentals
Medium-duty commercial trucks fall into classes four to six based on the gross vehicle weight rating (GVWR), generally between 14,000 and 26,000 pounds. The GVWR rating refers to a truck's maximum weight, including passengers, fuel, and freight.
Our medium-duty straight trucks are usually used for lighter-duty applications but are designed with larger engines, load capacities, and more robust frames than light-duty trucks. They are versatile and often used for delivery, hauling, local services, and many more applications.
These trucks are the best for rendering services or transporting products between cities within the same state. At Inland Kenworth, we carry different models of medium-duty commercial trucks for rent with exceptional reliability and efficiency to help you complete various jobs.
Heavy-Duty Truck Rentals
Any vehicle that falls under classes seven and eight is considered heavy-duty. These types of commercial trucks have a minimum GVWR of 26,001 pounds and can exceed 33,000. Heavy-duty trucks are used across various industries for long-haul transportation and large quantities of products or materials.
At Inland Kenworth, we offer a range of models and sizes to suit your needs. Our heavy-duty truck rental can help with any large project that may arise and leave your business needing additional transportation. Heavy-duty trucks can be a significant investment that requires a long-term commitment. Renting a heavy-duty truck would be more economical if you only use the truck for a few days, weeks, or months.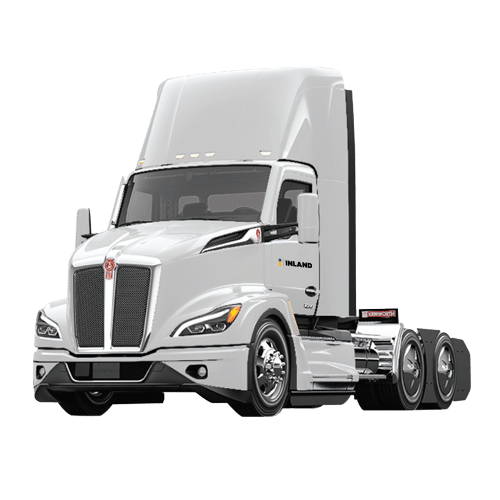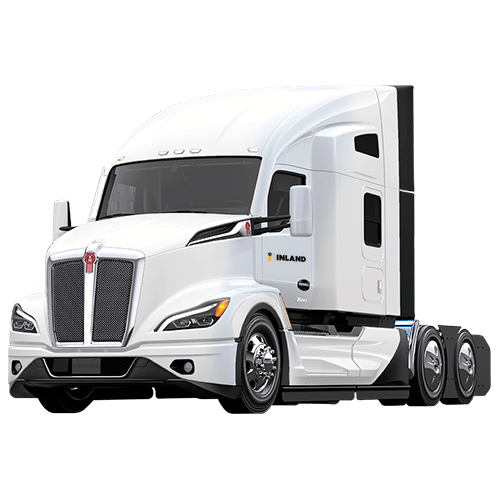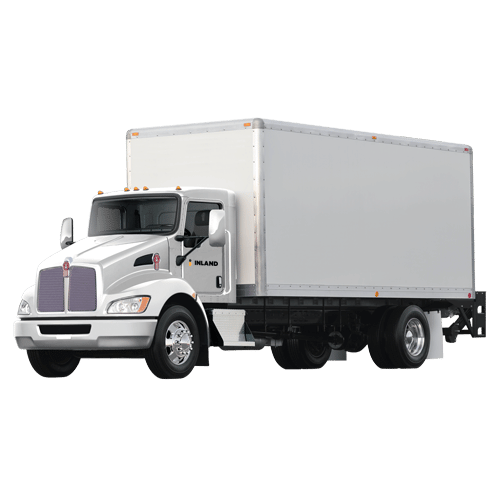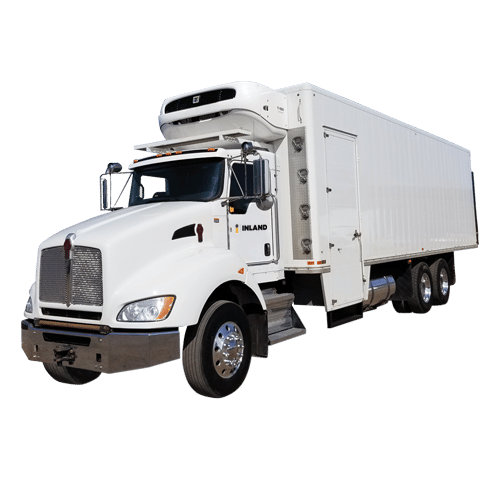 Why Choose Inland Kenworth for Commercial Truck Rental?
We provide an extensive selection of Kenworth trucks, ranging in sizes and models to fit various applications. Our trucks are known for their unparalleled durability and reliability. They are designed based on strict industry standards to ensure outstanding performance. Kenworth trucks also incorporate innovative technology to make vehicles safer and more fuel-efficient while providing comfort to the driver.
At Inland Kenworth, we understand the importance of secure transportation to get your products from one place to another without hassle. That is why we are committed to offering quality every time, even when you only use our trucks for a short period.
Rent a Commercial Truck From Inland Kenworth
If you're looking for a dependable, high-quality commercial truck rental in California, Arizona and New Mexico, turn to Inland Kenworth. We carry medium-duty and heavy-duty trucks for a wide array of applications. Request your rental online.
Commercial Truck Leasing
---
Fleet Services