Inland is proud to be Arizona, California & New Mexico's exclusive dealer of the Kenworth T800.
The Kenworth T800 is renowned as the quintessential workhorse, capable of seamlessly transporting cargo across the nation, delivering fuel locally, or hauling gravel from a quarry. Consider the economic benefits of having a solitary base chassis that can perform virtually any task with ease. Moreover, the T800 is constructed to withstand the most rigorous demands, exhibiting an exceptional level of durability.
Versatility
Your design selections incorporate cutting-edge technologies and an array of reliable heavy-duty components that can support Gross Combination Weights of up to 330,000 pounds. The engines boast the highest horsepower output, while the radiators range from 1,440 to 1,780 square inches in size. The front axles can accommodate up to 22,000 pounds, and the twin steer front axles can support weights of up to 37,500 pounds.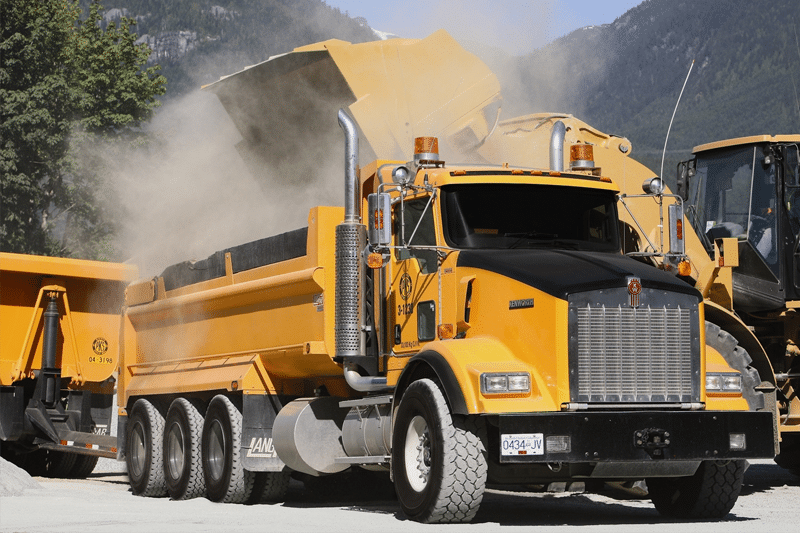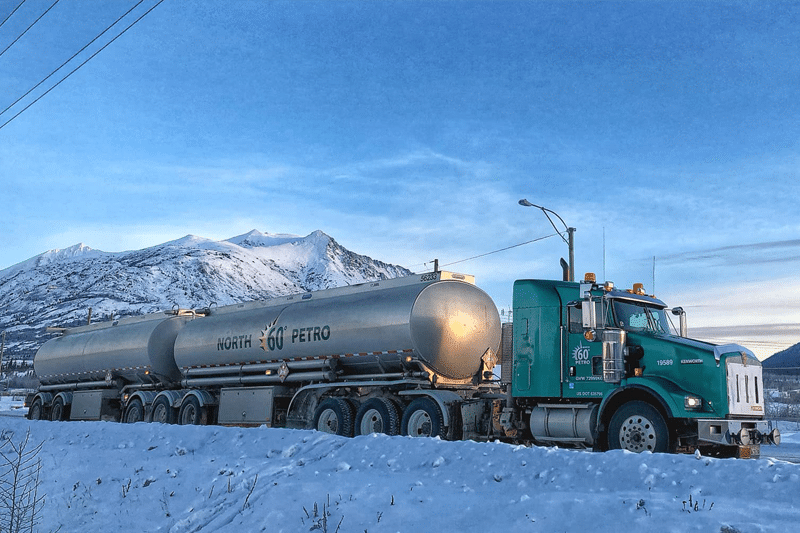 Performance
By incorporating a 48.5-inch set-back front axle, the T800 allows you to distribute more weight towards the front of the vehicle, effectively utilizing its rated capacity to the fullest. Any weight that can legally be shifted to the front axle can be added to the payload, resulting in a profitable increase for each truckload.
Interior
Efficient truck driving requires drivers to monitor fuel usage, vehicle performance, and safety systems in real-time. The industry-first 5-inch full-color high-resolution screen displays all necessary information at a glance, allowing drivers to operate in the optimal sweet spot between performance and efficiency.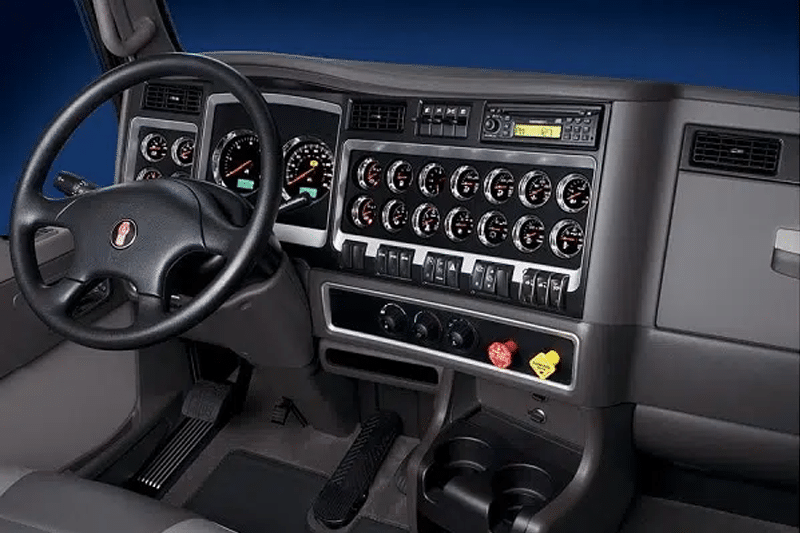 For more information, check out the T800 brochure.