The continued benchmark in performance and profitability.
Kenworth's T680 is a true game changer in the business of running trucks at a profit. Aggressive aerodynamic design. A fully integrated, highly efficient PACCAR Powertrain. Uptime engineering that results in an unmatched work ethic. Plus a level of luxury, craftsmanship and intuitive control that makes the T680 The Driver's Truck™ — a factor that helps every Kenworth fleet attract and retain the industry's best operators.
Performance
Powered by the PACCAR MX engines, the T680 is equipped to handle a variety of applications. The 12.9-liter PACCAR MX-13 will deliver increased horsepower and torque to move large payloads with ease – even on steep grades. The 10.8-liter, six-cylinder, in-line PACCAR MX-11 engine is 400lbs lighter than the MX-13, which allows for weight sensitive pickup and delivery applications.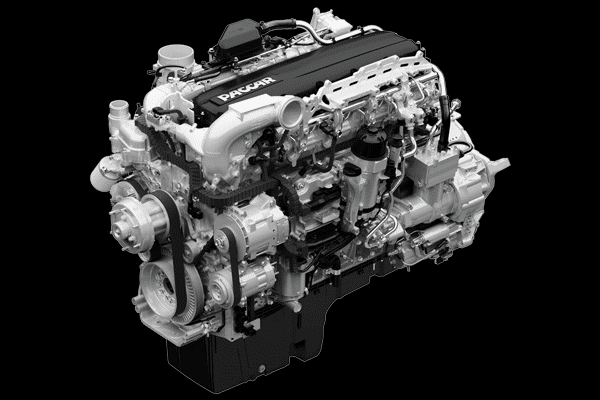 Exterior
Special factory-installed enhancements will reduce drag to an absolute minimum. Front air dams, longer side extenders and chassis fairing extenders, new rear chassis fairing design and exhaust cut-out covers are now standard. The T680's aerodynamic features are unmatched in the industry.
Interior
To drive a truck efficiently, drivers must track fuel, vehicle and safety systems performance on the go. The 5-inch full color, high resolution screen is an industry first. At a glance, it tells you everything you need to know about operating in the sweet spot between performance and efficiency.
For more information, check out the T680 brochure.