Tigercat skidders deliver wood to roadside at the lowest cost in a variety of terrain conditions, tree sizes and species. Build quality, durability and operator ergonomics are unmatched.
Tigercat's unique skidder drive system combines hydrostatics with electronic control technology, resulting in unparalleled productivity and efficiency. Learn more about Tigercat's hydrostatic drive technology and other skidder innovations including EHS and Turnaround.
H-Series Skidders
H-series represents the most advanced, productive and operator friendly line-up of skidders. The 632H is the industry's highest production four-wheel drive grapple skidder, suited to the toughest jobs, the most demanding terrain, heavy loads and around-the-clock operations.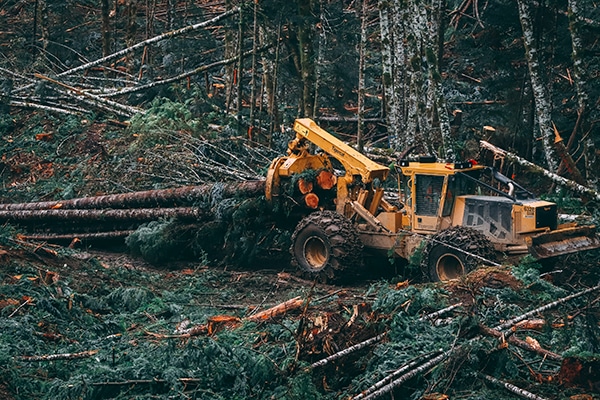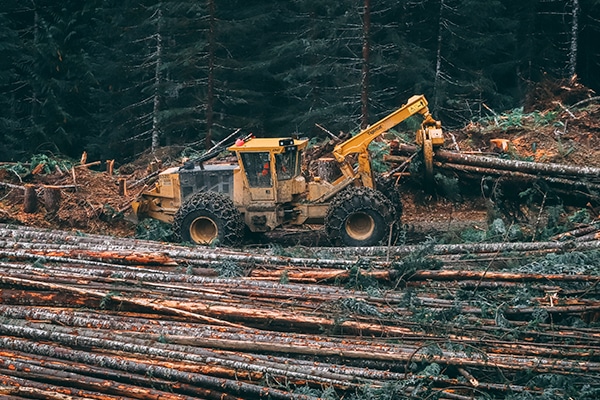 Focus on the operator
The new H-series operator's station is spacious and comfortable with advanced ergonomics and a completely redesigned Turnaround system. The cab is 20% larger. 19% increase in window areas for unsurpassed sightlines in all directions. 50% more HVAC venting with refined temperature control and automatic defrost. Numbers don't lie, but you've got to sit in the new seat and experience the next generation Turnaround – effortless 220° rotation with pushbutton locking and unlocking in any postion. The small details like a climate controlled cup holder, and a place to hang your hat make long days feel shorter. The durable interior finish is easy to clean. The 5-point harness makes extreme terrain feel a little bit tamer.
The difference is in the drive…
Hydrostatic drive offers many advantages. Performance in tough terrain is excellent because full tractive effort is available at any engine speed, minimizing wheel spin and improving breakout performance. The operator appreciates simplified drive control with no gear shifting.
Electronic control technology combined with Tigercat's unique hydrostatic drive system allows the skidder to operate at variable engine rpm, automatically increasing engine speed when additional horsepower is demanded. The result is improved fuel economy.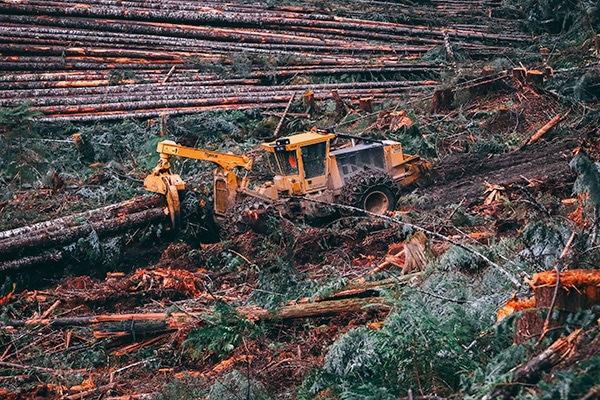 For more information, visit the Tigercat website.