Tigercat has developed a range of wheel and track mulchers in the 150-370 kW (200-500 hp) range. What sets Tigercat mulchers apart from a crowded market?
For over two decades Tigercat has designed and built forestry equipment with increasingly complex hydraulic and electronic systems that are able to survive some of the harshest operating environments on the planet. The high duty cycle application of mulching and land clearing is a perfect fit for this learned expertise. Tigercat mulchers are more reliable, efficient and productive than competing products, with higher uptime and superior operator ergonomics.
For more information, visit the Tigercat website
Overview
Tigercat mulcher carriers offer superior build quality, greater hydraulic efficiency, better operator ergonomics and easier access to components and daily service points than competing mulcher carriers. The result is greater uptime and higher productivity — essential in time-sensitive mulching applications. In hard, sandy or well drained soil types and flat to rolling terrain, a wheel driven carrier offers increased productivity and lower operating costs compared with a track driven carrier.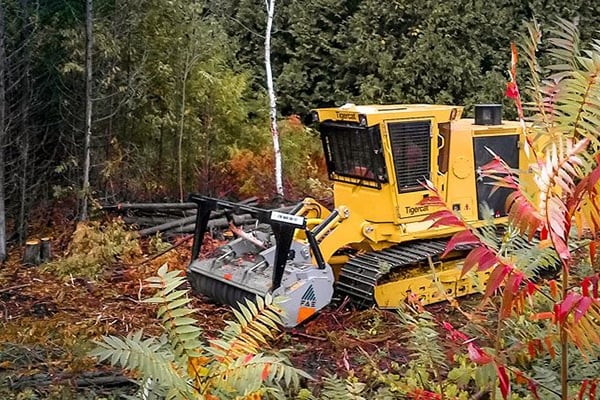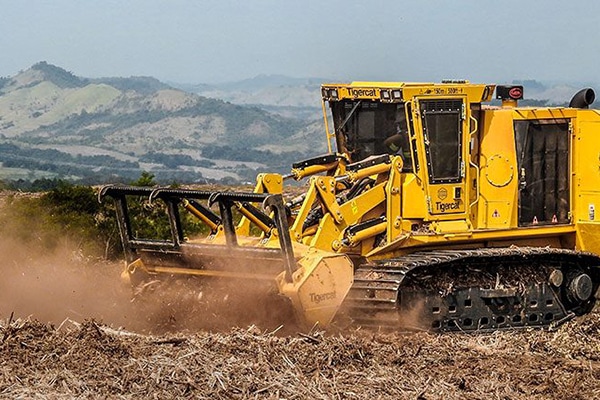 Silviculture
Tigercat mulchers are particularly well suited to silviculture site preparation applications prior to replanting. The machine can quickly and efficiently clear residual forest debris and grind stumps to ground level to facilitate replanting.
Tigercat power. Tigercat support.
Tigercat FPT Tier 2 or Tier 4f powered. Tier 4f conforms to the latest emissions standards in North America and Europe. With the Tier 2 engine configuration, Tigercat brings the benefits of Tigercat power and support to land clearing professionals around the world.
Best of all, Tigercat FPT engines are fully supported by Tigercat and the Tigercat dealer network.