Tigercat builds loaders suited to a variety of applications including pull-through delimbing, bar and circle saw slashing, mill yard duties and shovel logging. Tigercat 200 series knuckleboom loaders can be mounted on a wide range of platforms including truck or trailer, a Tigercat forest duty undercarriage or the Tigercat AC16 self-propelled carrier. The 875 and 880 series loaders can be equipped with power clam and butt-n-top style grapples.
One machine. Three jobs.
Some Tigercat loggers can be configured as a loader with various power clam and butt-n-top grapple options. The boom geometry and cab positioning provide unmatched right-hand side visibility. Equipped with a live heel boom system, Tigercat loggers are a highly capable shovel with excellent stability, tractive effort and swing torque. The 890 can also be configured as a high capacity processor capable of running large harvesting heads in demanding duty cycles.
Some of the many advantages of many Tigercat Loaders over excavator conversions include higher cooling capacity, a better operating environment, stronger undercarriage components and extremely efficient hydraulic circuits. The result is higher production, uptime and fuel efficiency for lower operating cost per tonne.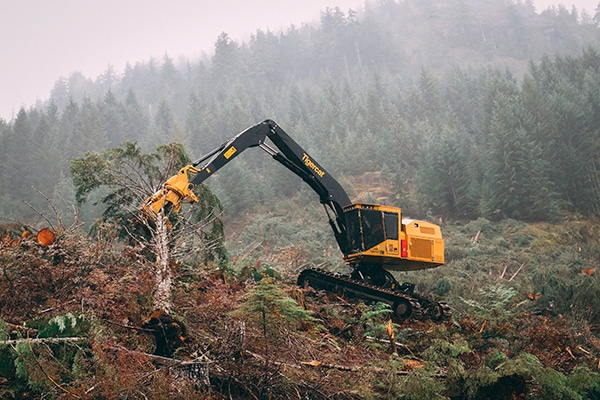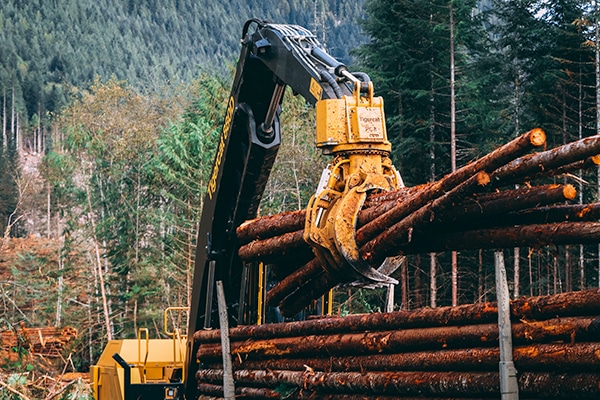 Grapple Options
Customize the Tigercat Loader to specific loading applications with a variety of grapple styles including bunching, power clam and butt-n-top grapples, as well as grapple saws.
Tigercat power. Tigercat support.
Tigercat FPT Tier 2 or Tier 4f powered. Tier 4f conforms to the latest emissions standards in North America and Europe. With the Tier 2 engine configuration, Tigercat brings the benefits of Tigercat power and support to harvesting professionals around the world.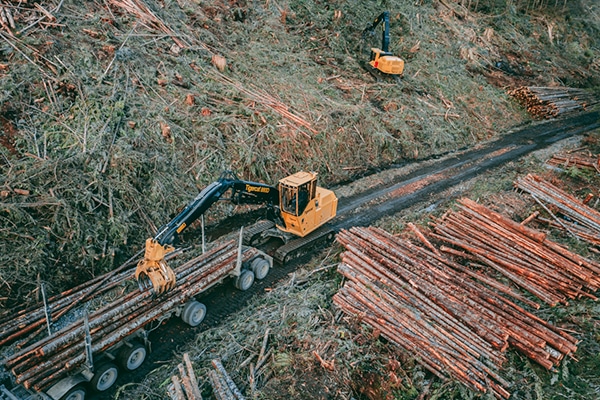 For more information, visit the Tigercat website.