Tigercat's purpose-built, forestry duty track harvesters offer superior performance, fuel efficiency, uptime, longevity and service access over excavator conversions, ultimately reducing the cost per tonne of processed wood. With an extensive range of machines, a Tigercat carrier can be matched to most of the world's at-the-stump harvesting and roadside processing applications.
Purpose built
Purpose built for full time forest duty, the Tigercat harvester offers performance and durability advantages over excavator conversions. The durable design and construction starts with the Tigercat-built forest duty undercarriage and large diameter swing bearing. The upper assembly is built on a thick, one-piece turntable.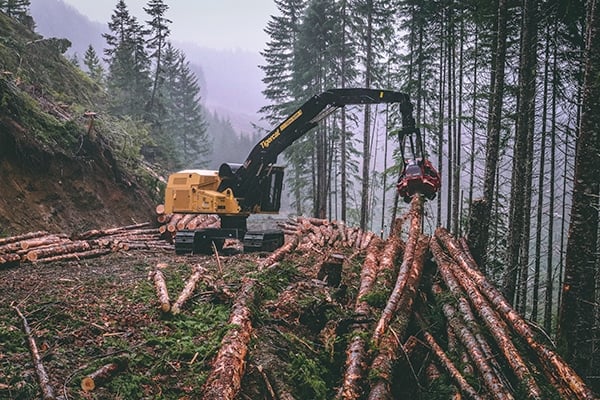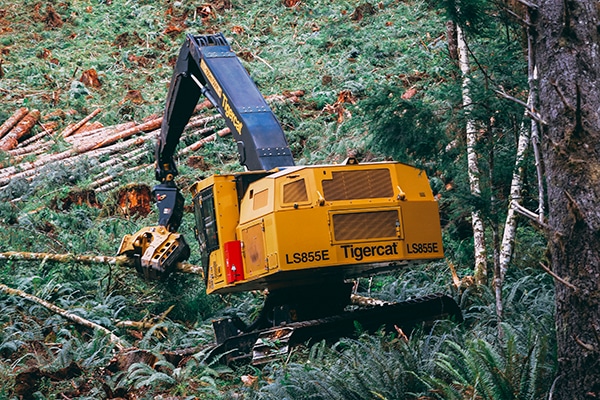 ER technology and optimized hydraulics
The new 3-way ER boom system offers increased choice based on operating conditions. With three modes, ER can be actuated or disabled. The new semi-ER mode allows the operator to extend the boom on a horizontal plane using a single joystick but retracts the boom with the increased power of both cylinders, doubling the ER pull force.
The combination of high horsepower and harvester head optimized hydraulics provide the operator with responsive control, quick feed speed and powerful delimbing capability for high performance and productivity.
Tigercat power. Tigercat support.
Tigercat FPT Tier 2 or Tier 4f powered. The Tier 4f engine conforms to the latest emissions standards in North America and Europe. With the Tier 2 engine configuration, Tigercat brings the benefits of Tigercat power and support to harvesting professionals around the world.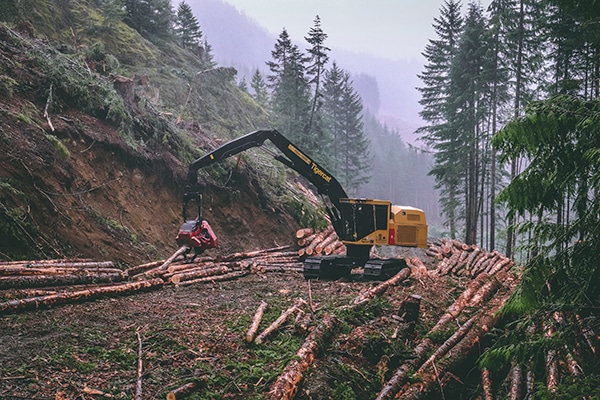 For more information, visit the Tigercat website