Tigercat builds premium quality track feller bunchers recognizing that high productivity, efficiency, long service life and minimal unscheduled downtime are the keys to profitability. Tigercat track feller bunchers are field-proven in some of the harshest applications and climates on the planet from Siberia to equatorial Brazil.

View the full line of track feller bunchers, ranging from minimal to full tail-swing.
Performance
The machine is an operator's dream — quiet, refined and comfortable with ergonomic positioning of controls and clear lines of sight. The combination of high horsepower and efficient hydraulic circuits provides the operator with quick, responsive control for high performance and productivity.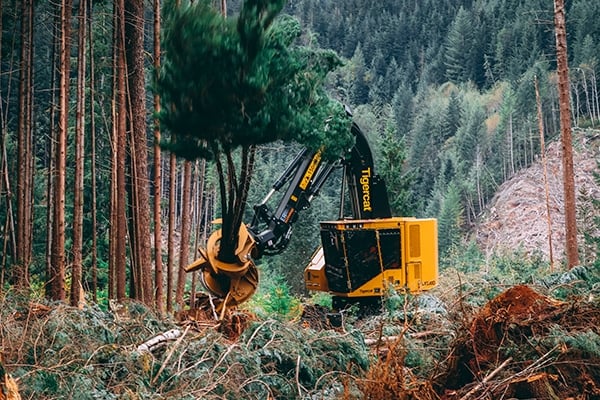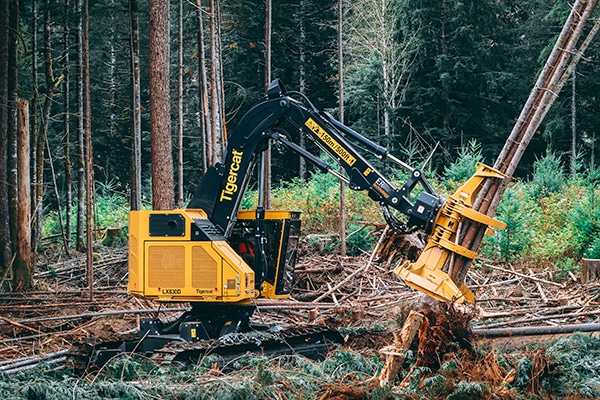 Exterior
Powerful and extremely fuel efficient, the high performance Tigercat feller bunchers are equipped with ER technology and closed loop track drives for speed and response. The machine is well matched to highly skilled operators who demand machine performance at its extreme limits.
Operators will also appreciate the completely redesigned and enhanced cabin of many Tigercat feller bunchers. Some cabs have been structurally reconfigured for improved visibility and now comes equipped with SkyVIEW and RearVIEW camera systems for new lines of sight.
Tigercat power. Tigercat support.
Tigercat FPT Tier 2 or Tier 4f powered. Tier 4f conforms to the latest emissions standards in North America and Europe. With the Tier 2 engine configuration, Tigercat brings the benefits of Tigercat power and support to harvesting professionals around the world.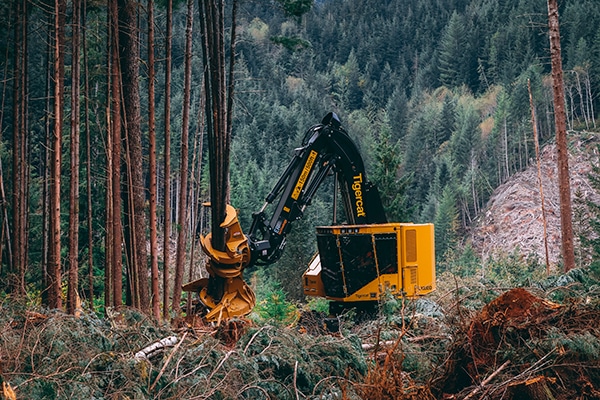 For more information, visit the Tigercat website