Inland is proud to be British Columbia, Yukon, Saskatchewan and Manitoba's exclusive dealer of the Kenworth T880.
Your work demands maximum effort, and your trucks and drivers need to be up to the task. That's where the T880 comes in. It's a dependable, versatile vehicle capable of taking on your toughest jobs day in and day out. Designed with strength, stamina, and operating efficiency in mind, the T880 is the ideal truck to move your business forward.
Whether you're operating a bulk tractor, tanker, dump truck, mixer, heavy hauler, refuse truck, or logger, the Kenworth T880 is the one truck that's up to the challenge. The next time your job requires maximum effort, dispatch the T880 and rest assured that you have the right tool for the job.
Browse Our Current Inventory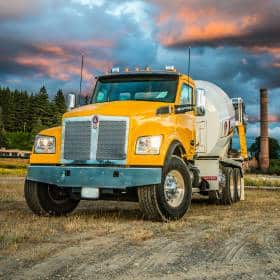 Unmatched Performance and Reliability
The Kenworth T880 is engineered to excel in the most demanding environments, offering a unique blend of power, efficiency, and durability. With a range of engine options, including the fuel-efficient PACCAR MX-13, the T880 is designed to minimize operational costs while maximizing productivity. Its robust architecture ensures that you can confidently tackle any job, knowing that your T880 is built to last and perform at its best, day in and day out.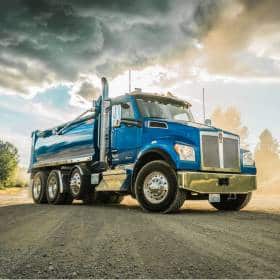 Driver-Centric Interior and Features
In a world where one size rarely fits all, the Kenworth T880 stands out for its adaptability. Whether you're in construction, logging, or long-haul transport, the T880 can be configured to meet your specific operational requirements. From its aerodynamic design to job-specific options like heavy-duty suspensions and advanced safety features, the T880 is not just a truck but a versatile business asset designed to deliver results.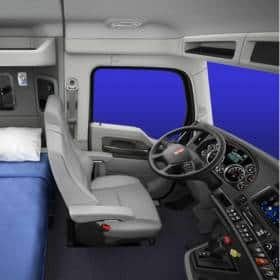 Driver-Centric Interior and Features
The Kenworth T880 goes beyond performance and versatility to offer an unparalleled driving experience. The spacious cab is designed with the driver's comfort and convenience in mind, featuring ergonomic controls, high-quality seating options, and advanced infotainment systems. The interior serves as a serene command center, allowing drivers to focus on the task at hand while enjoying modern amenities that reduce fatigue and enhance overall job satisfaction.
Learn More on the Kenworth Website