A True, Zero Emission Solution.
The Kenworth T680E helps you achieve your green program objectives, while leveraging the excellent performance, reliability and cab comfort of our current T680 on-highway flagship model. The zero-emission Kenworth T680E has an estimated operating range of 150 miles, depending on application. Kenworth's fleet of zero-emissions trucks combine fully-integrated, state-of-the-art electric powertrains with superior visibility, maneuverability and driver comfort.

For more information, check out the T680E brochure.
Tandem Electric Powertrain
The Kenworth T680E is equipped with 536 hp continuous power and up to 670 hp peak power and 1,623 lb-ft of torque. Meritor's high/low voltage power electronics – provided by TransPower – are under the hood in the place of a diesel engine.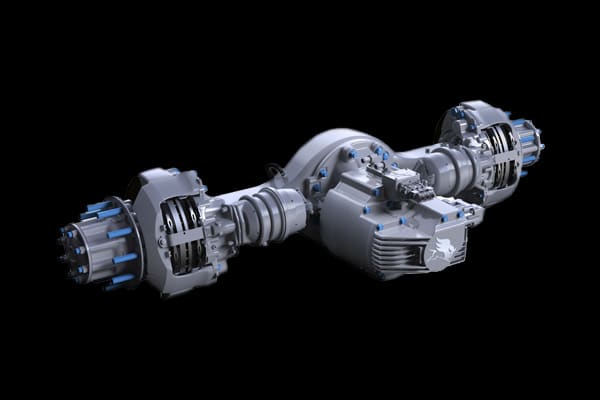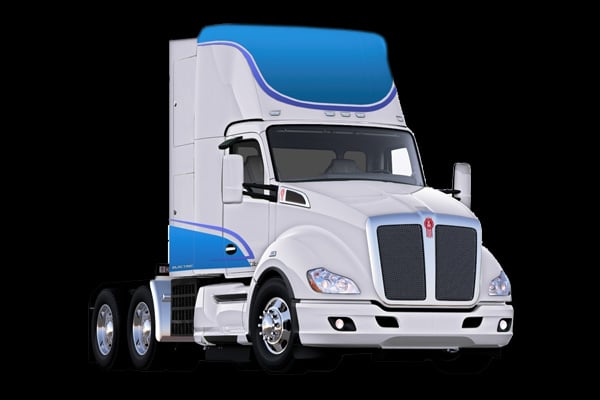 Chassis
Designed for pickup and delivery applications, the T680E is initially available as a day cab as either a tractor or straight truck in a 6×4 axle configuration. The new model is offered in 54,000 lb. and 82,000 lb. gross vehicle weight ratings (GVWR).