Inland is proud to be British Columbia, Yukon, Saskatchewan and Manitoba's exclusive dealer of the Kenworth T380 and T480.
For those occasions when medium-duty vehicles don't quite cut it, look no further than the versatile Kenworth T380 or T480 Class 7/8 models. These heavy-duty workhorses offer a range of solutions for virtually any application. Custom-built from the ground up, the T380/T480 features a robust and highly maneuverable chassis. With a choice of hood configurations to accommodate various powertrain options, axle configurations, and PTO requirements, the T380/T480 is tailored to meet your unique needs. The driver-centric systems are intuitive and cutting-edge, designed to improve both productivity and safety. The cab environment offers the best comfort, space, and storage options available, making it the perfect choice for any heavy-duty job.
Don't wait. Reserve your T380/T480 today.
Interior
In the realm of medium-duty trucks, fine-tuning the cab environment has never been as effortless, productive, or efficient as it is now. The driver-centric controls offer a natural feel and precision, even when wearing work gloves. Furthermore, the new 7-inch high-definition digital display sets the bar for its class, utilizing state-of-the-art technology to provide critical operating information in a user-friendly and intuitive manner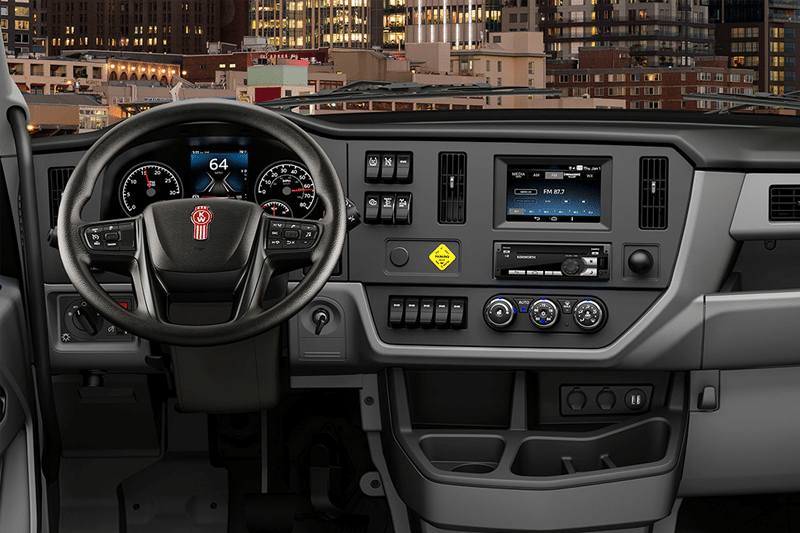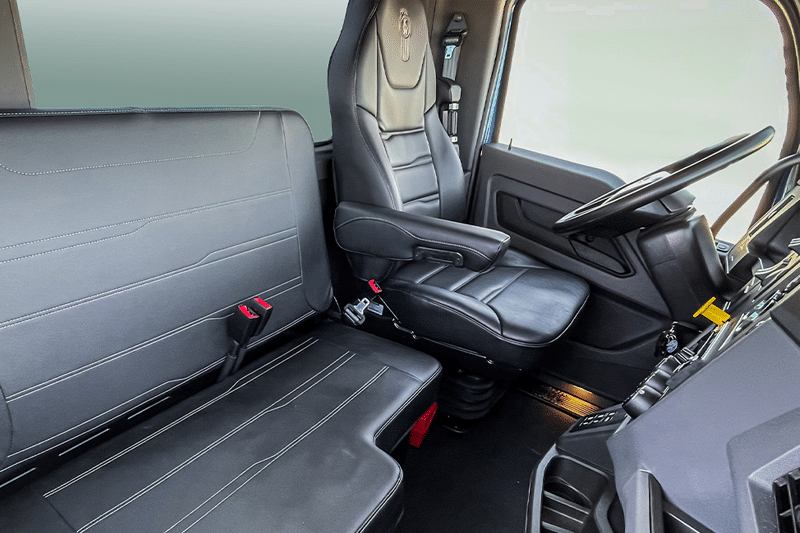 Seating
The T380 and optional T480 models offer ample space for up to three passengers and their gear, thanks to built-in seat storage. Standard on the T380 and available as an option on the T480, the bench seating ensures that your passengers can relax in comfort. Plus, the premium ergonomic design elements found in the World's Best heavy-duty models are also included, ensuring that the ride is as comfortable as it is practical.
Hood Design
Kenworth medium-duty truck owners can now enjoy increased versatility, productivity, and comfort thanks to the new, wider cab design coupled with new hood options and a lower, shorter cab position. Choose from three available hoods: the short aero hood, the medium aero hood, and the vocational "sloped" hood found on the T380V and T480V vocational trucks. This expanded range of choices ensures that each driver can select the hood that best suits their unique needs and preferences.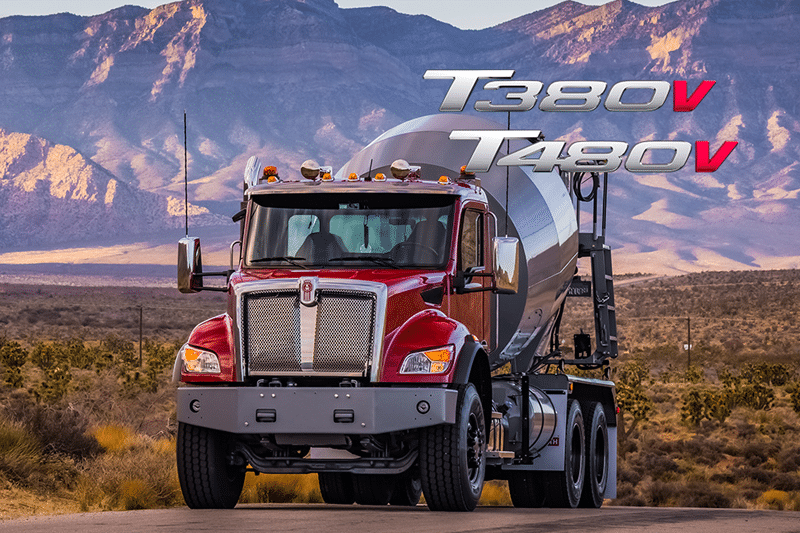 For more information, check out the T380/T480 brochure.