Meet the total package.
Take control of wheel loader operation like never before. Newly enhanced CASE G Series wheel loaders simplify operation through an all-new touchscreen display, and give operators even greater control with new adjustable electro-hydraulic controls, optimized power modes and new programmable configurable buttons near the joystick. These new buttons put your most common settings and functions mere inches away from the joystick, further simplifying operation.

All while delivering — and improving — the power, productivity and efficiency you already expect from CASE G Series wheel loaders. Extreme fuel efficiency, lower engine operating temperatures and a no DPF/no regen emissions solution are matched with new features designed to shorten cycle times, increase uptime and make you even more efficient.

An optional, factory integrated payload system drives greater accuracy and loading efficiency in operations from quarries and job sites to feed lots and supply yards — and makes the investment/deployment in a payload system entirely turnkey (no separate financing/installation/etc.). Most importantly, you'll reduce the wear and tear on your wheel loaders by completing cycles more efficiently, and you'll eliminate the risk of sending trucks down the road either underloaded or overloaded.

And we've got your back with even greater uptime support: the all-new SiteConnect Module helps get equipment up and running faster, and allows for even greater collaboration on fleet management from CASE and your local CASE dealer.

Uptime and cycle times completely optimized and made more efficient. That's the CASE G Series wheel loader promise.
Only from CASE
Every wheel loader has its benefit — only CASE brings together the best in engine, emissions, cooling and performance technologies to deliver a truly one-of-a-kind wheel loader experience. Each CASE G Series wheel loader delivers powerful breakout forces, fast cycle times and excellent fuel efficiency. The patented selective catalytic reduction (SCR) system meets emissions standards and — with no DPF and no regeneration required — further improves fuel efficiency, keeps operating temperatures down and puts all working effort of the engine to the work.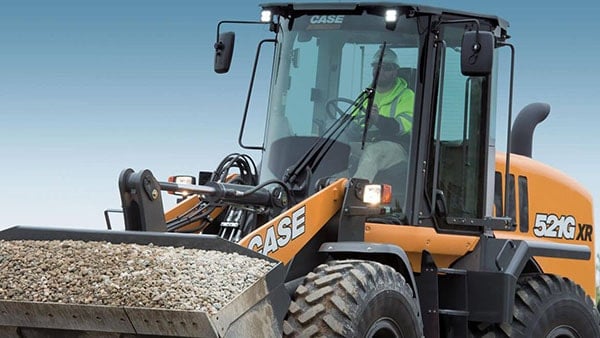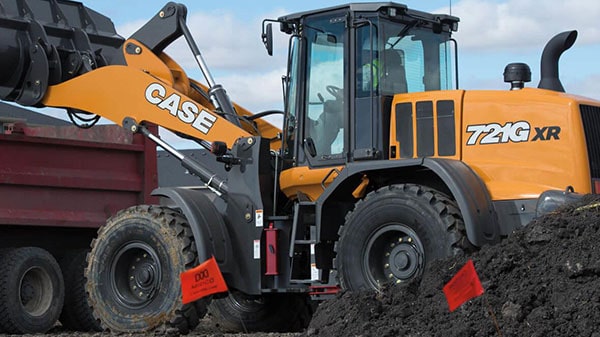 4 Power Modes
The newest CASE G Series loader enhancements are focused on making operation simpler and more intuitive. The all-new touchscreen display puts all critical machine information and settings within easy reach. New adjustable electro-hydraulic controls independently set lift (boom) and tilt (bucket) responsiveness to smooth, moderate or aggressive for dialing in operation to each task or operator preference — such as a new operator who may want a smoother response, or a more experienced operator who sets the bucket to aggressive for finely topping off a truck or hopper. And three new configurable buttons allow the operator to pre-program three functions or settings — both for general loader operation and the new optional integrated payload system.
Know Your Payload
A new, optional, factory-integrated payload system allows operators to more accurately load and top-off trucks and hoppers — helping eliminate over- and under-fill situations, improve cycle times and ensure that the operator is delivering the correct amount of material, whether loading trucks out on a jobsite or measuring material loaded in a supply yard. It also provides detailed reporting and integration with CASE SiteWatch telematics for optimized tracking, billing and operational analysis.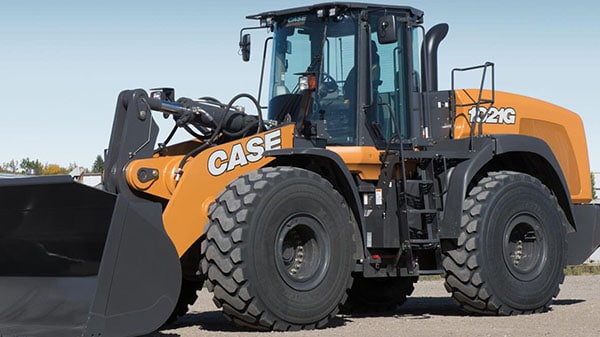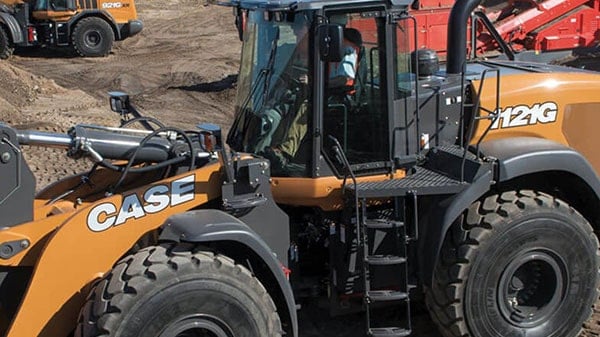 The Uptime of Your Life
One of the easiest ways to ensure faster wheel loader cycle times is to ensure the loader is always working. The all-new SiteConnect Module from CASE allows for greater fleet management collaboration and remote diagnostics of your CASE G Series wheel loader. This includes the new SiteManager App (iOS and Android), which pairs your phone or device to the machine for remote analysis. This allows your local CASE dealer technician to make a determination as to whether an issue can be addressed remotely (such as clearing codes or updating software) or if it requires a trip to the machine — all keeping you up and running. The SiteConnect Module also creates a powerful connection between the loader, the dealer and the experts at the CASE Uptime Center.
For more information, check out the G Series brochure.