Inland is proud to be British Columbia and the Yukon's exclusive distributor for the Case Construction line up of motor graders.
The C Series motor graders enhance the CASE offerings with models that are perfect for small to mid-sized grading projects for municipalities, road maintenance, and construction. Their SCR-only Tier 4 Final engine technology provides fuel-efficient performance with minimal upkeep and cost for the operator, and with the peace of mind of ProCare, ownership and maintenance has never been simpler. These models come with productivity-enhancing features that operators demand and are available in standard drive or all-wheel drive configurations, and can be easily integrated into precision fleets with machine control-readiness.
For more information, check out the B/C Series brochure.
Seamless, Automatic Shifting
The C Series graders offer seamless, automatic shifting through the use of the Ergopower transmission and torque converter. Additionally, with the hydraulic differential lock and automatic power splitting, torque is instantaneously redirected from a slipping tire to one with more traction, maintaining continuous traction without the need for throttle adjustment.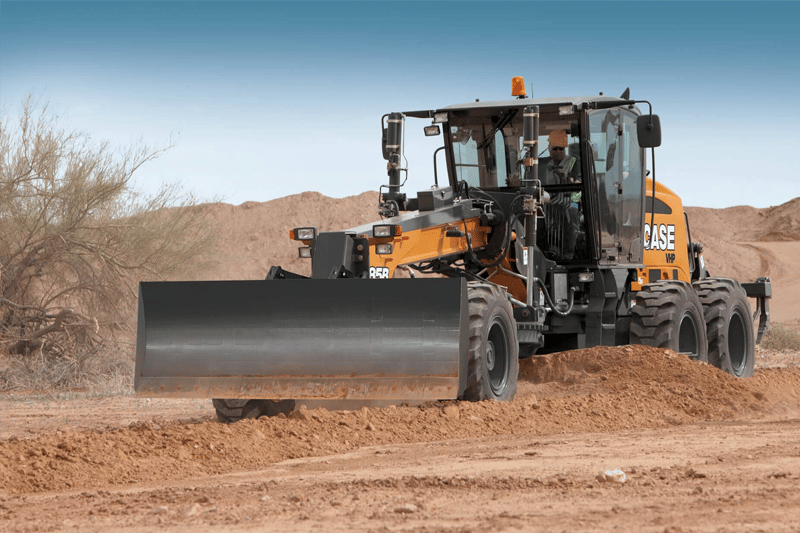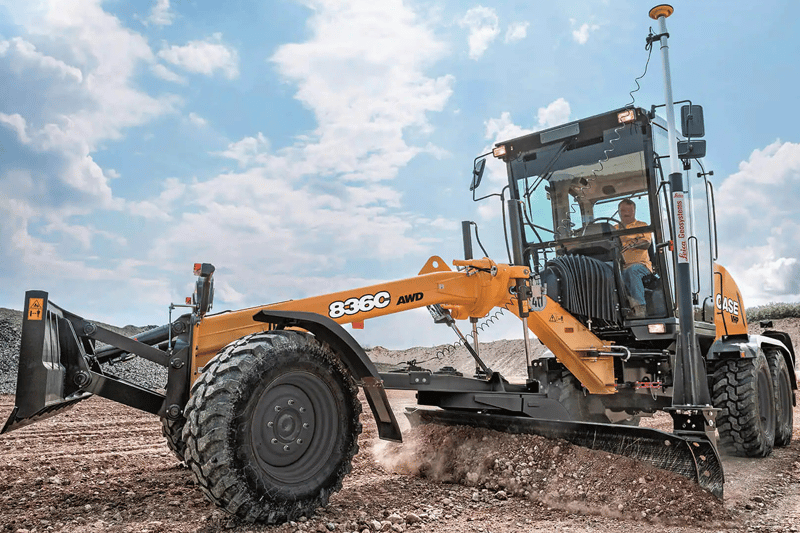 Intelligent Hydraulics
The 836C and 856C motor graders boast one of the most accurate, load-sensitive hydraulic circuits available in the market. An efficient axial piston pump provides only the necessary hydraulic pressure where it is needed, while the control valves feature parallel pressure compensation, ensuring that unintended slope loss does not occur as a result of unequal pressures.
Machine Control Ready
The C Series motor graders can be purchased machine control-ready from the factory for compatibility with major system providers, including CASE's precision partner Leica Geosystems, as well as Topcon and Trimble. This simplifies the process of incorporating the cost-saving and rework-reducing benefits of precision into your fleet.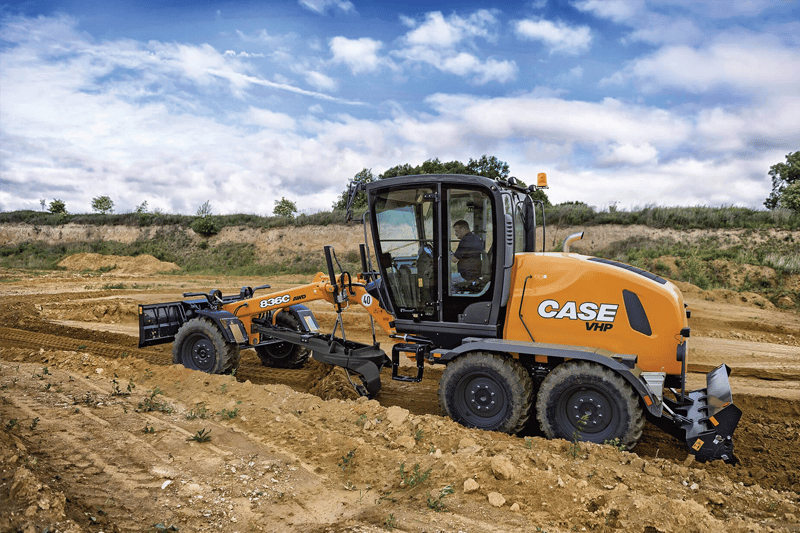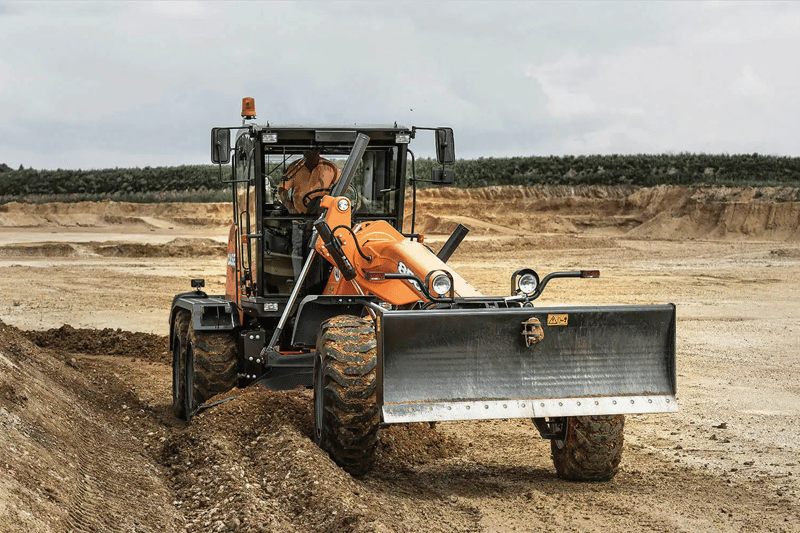 Innovative Moldboard
The 836C and 856C come equipped with a high-carbon steel moldboard and a new mounting and sliding system that reduces "play." The moldboard can pitch, tilt, and move laterally and is housed on a five-position saddle that enables bank cutting angles up to 117 degrees. Additionally, there are fewer grease points for ease of maintenance and simplified servicing.