C Series motor graders expand the CASE lineup with well-equipped models ideally suited for small-to-mid-size grading operations for municipalities, road maintenance and general construction. Their SCR-only Tier 4 Final engine solution delivers fuel-saving performance with minimal cost or maintenance from the operator and with the product assurance of ProCare, ownership and upkeep has never been easier. Models come standard with the productivity-boosting features operators want and are available as standard drive or AWD, and as machine control-ready for integrating into precision fleets.
For more information, check out the B/C Series brochure.
Seamless, Automatic Shifting
C Series graders deliver smooth, automatic shifting thanks to an Ergopower transmission and torque converter. And with the hydraulic differential lock and automatic power splitting, torque is instantly transferred from a slipping tire to one with more traction, providing constant traction without throttle adjustment necessary.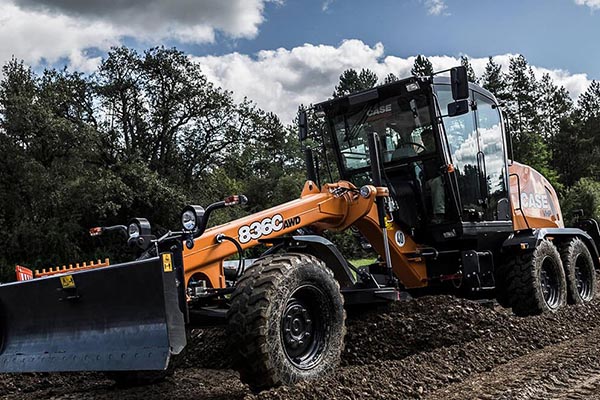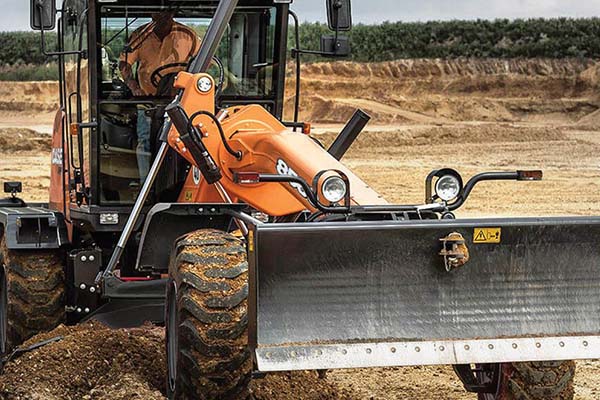 Intelligent Hydraulics
The 836C and 856C motor graders feature one of the most precise, load-sensing hydraulic circuits available on the market. An efficient axial piston pump delivers only the required amount of hydraulic pressure where it's needed and the control valves provide parallel pressure compensation, preventing unintended slope loss due to uneven pressures.
Machine Control Ready
C Series motor graders are available machine control-ready from the factory for all major system providers, including CASE precision partner Leica Geosystems, as well as Topcon and Trimble. This makes it easier to bring the rework-reducing and cost-cutting benefits of precision to your fleet.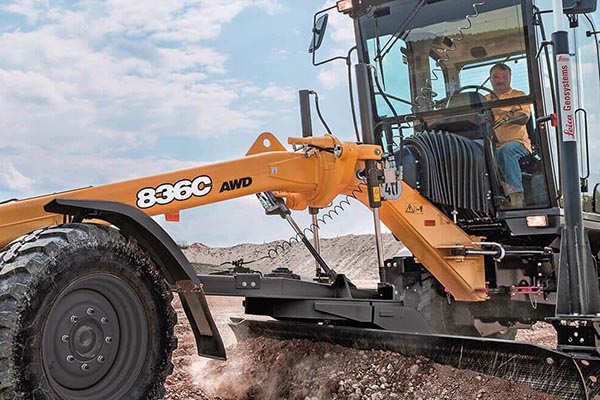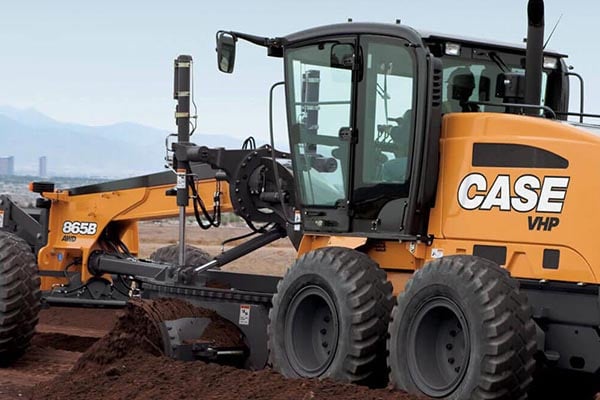 Innovative Moldboard
The 836C and 856C feature a high-carbon steel moldboard with a new mount and slide system that minimizes "play". The moldboard can pitch, tilt and move laterally, and is housed on a five-position saddle that allows for bank cutting angles of up to 117 degrees. There are also fewer grease points to maintain for simplified serviceability.