The CASE H Series rough terrain forklifts efficiently handle the transition from pallets to pipes with ease and speed. Featuring rapid lifting speeds and a top roading speed of 24 mph (38.6 km/h), these forklifts boast lifting capacities up to 8,000 lbs and a range of exceptional features that ensure stability of the load and comfort for the operator. These Tier 4 Final forklifts set a new standard in high-performance.
For more information, check out the Forklift brochure.
Faster Lifting Speeds
The H Series rough terrain forklifts are engineered to excel at their main functions: lifting and transporting loads. With a lifting speed of 107 feet per minute and a roading speed of 24 mph, you can complete jobs faster by efficiently raising, hauling, and placing loads.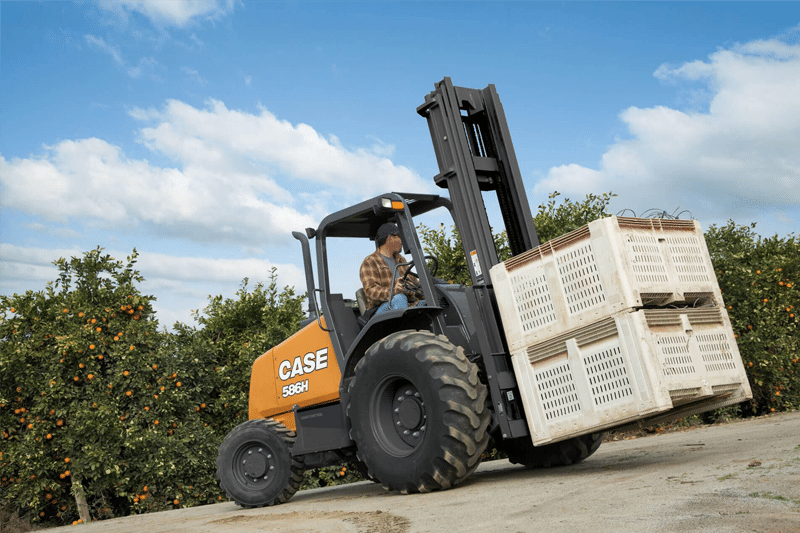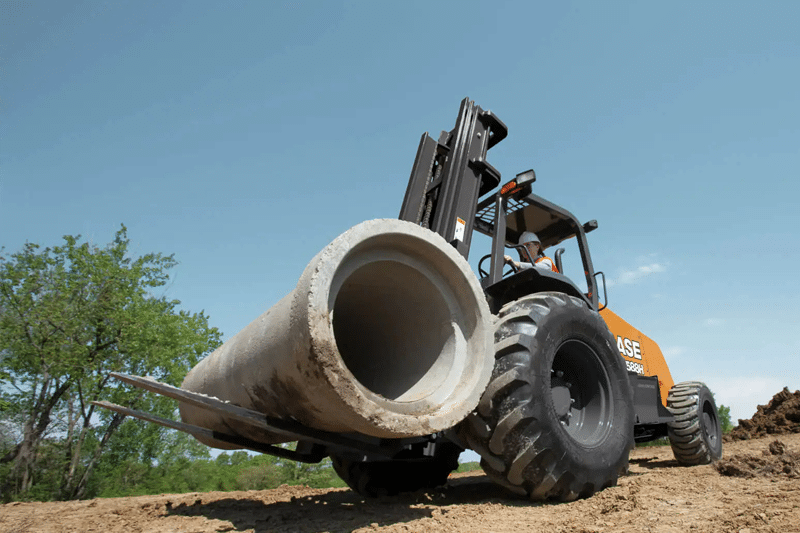 The Most Mast Movement
The exceptional mast of our forklift is designed to conform to height restrictions, making transportation easy on a wide range of trailers. If low clearances present a challenge, CASE offers freelift masts that enable you to raise the forks to a height of 5 feet before the mast extends, thereby keeping the overall travel height low.
Zero Tail Swing
CASE is the only provider of a zero tailswing forklift design. With a 55° steering angle, operators can turn with confidence knowing that even at full turn, the rear counterweight will clear objects once the tires do. This allows for a stress-free operating experience.