Inland is proud to be British Columbia & the Yukon's exclusive distributor for the CASE Dozers.
The CASE M Series dozers are known for their powerful and efficient performance and now they are even more precise with the addition of factory-fit machine control. This feature makes it easy to experience the benefits of machine control, such as increased productivity, improved performance, and reduced wear and tear on your equipment. The CASE M Series dozers also boast industry-leading power, unparalleled visibility to the work area, an intuitive operator interface, and the full support of the CASE and its dealer network. They are versatile machines, able to handle heavy bulldozer work as well as fine grading tasks, making them a great choice for any job site.
Tractive Support
The CASE M Series dozers are known for their exceptional drawbar pull and tractive effort, which allows for powerful pushing capabilities. These dozers offer best-in-class drawbar pull (varies by model) and a sturdy undercarriage that can be customized with a variety of track and extended life options to meet your needs. This makes them ideal for heavy-duty pushing tasks.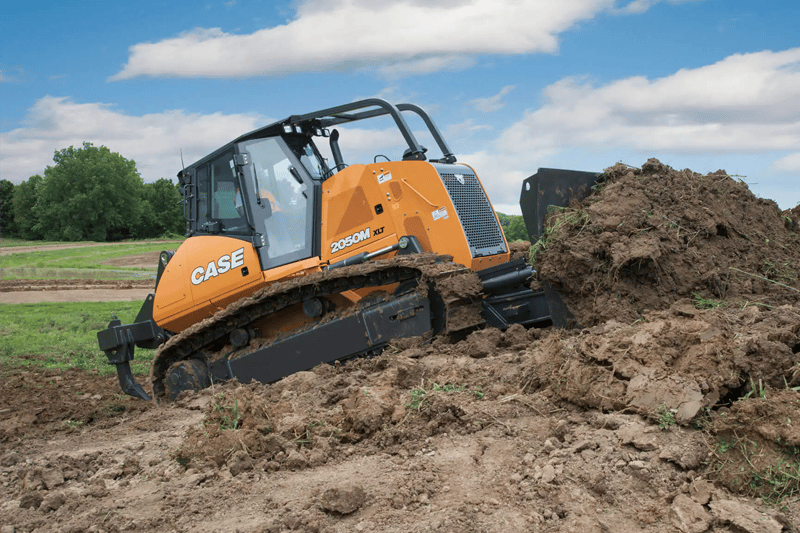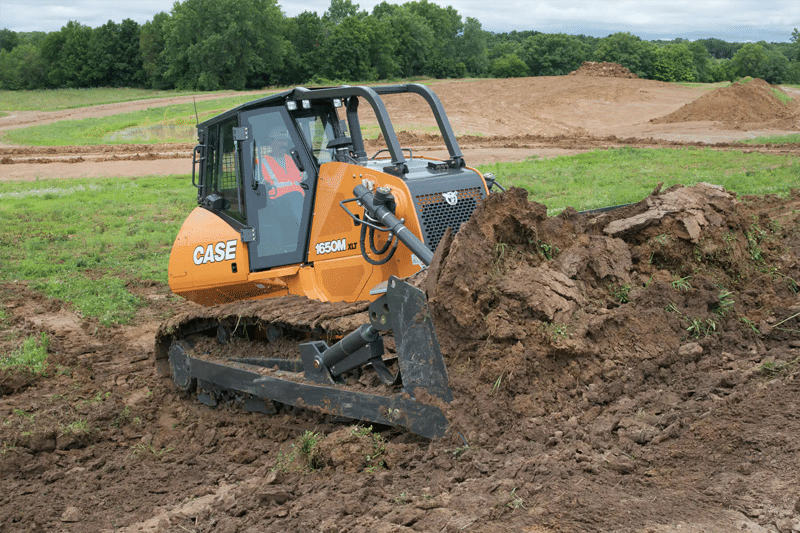 Ultimate Controllability
The CASE M Series dozers offer flexibility to the operators by allowing them to adjust the shuttle, steering, and blade sensitivities based on their preference, experience level, and the conditions of the job site. There are three settings: Smooth for precise movement, Moderate for regular operation, and Aggressive for quick and responsive actions. This feature allows the operator to customize the machine's performance to suit their needs.
Advanced Load Management
The CASE M Series dozers are equipped with a hydrostatic drive system and an advanced load management system that automatically adjusts the track speed and torque based on the load on the blade. When the load is heavy, the system reduces the track speed and increases torque to optimize power and efficiency. Conversely, when the load is light, the system increases the track speed and reduces torque to ensure optimal performance at all times. This feature ensures that the machine is operating at its best at all times.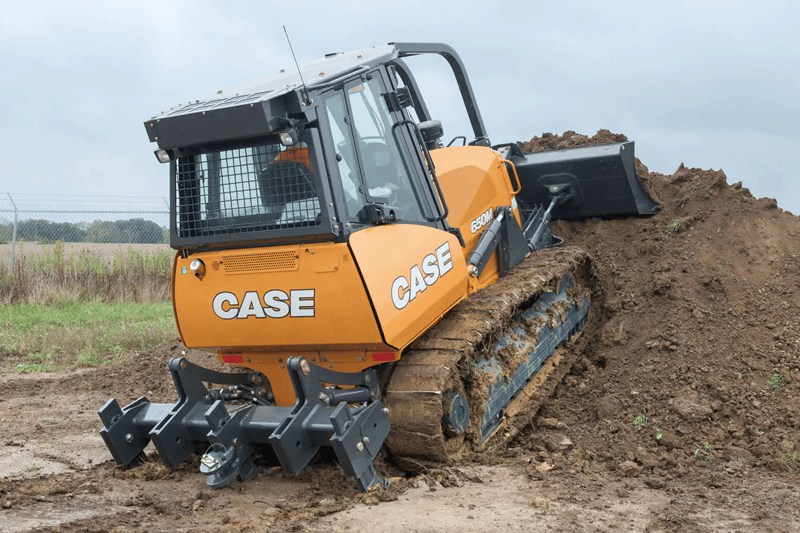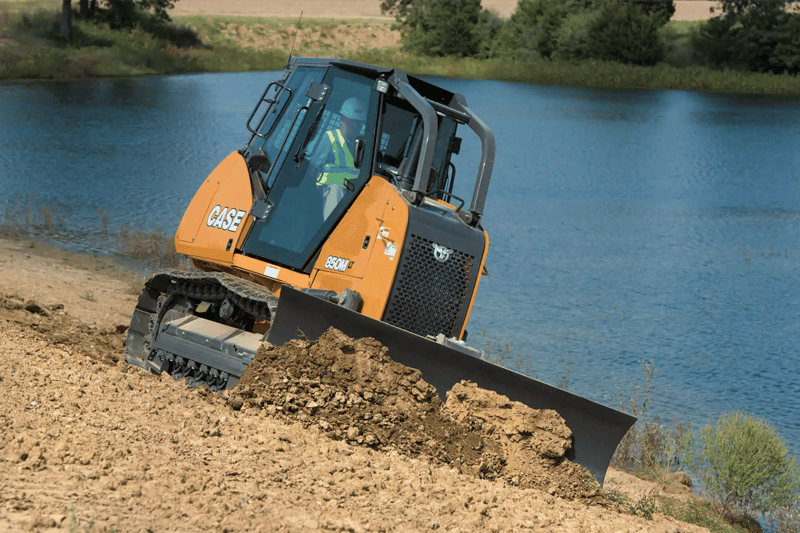 Ultimate Comfort
The CASE M Series dozers feature a cab with advanced sealing that helps to keep out dirt, dust, and noise, resulting in a working environment with low sound ratings. The cab is equipped with a premium air quality system from Sy-Klone® that provides a clean and comfortable environment for the operator. Additionally, the cab has an isolated design which reduces vibrations and provides a smoother ride for the operator.
For more information, check out the M Series brochure.