Inland is proud to be British Columbia & the Yukon's exclusive distributor for the CASE Compact Wheel Loaders.
CASE compact wheel loaders offer superior capabilities compared to skid steers, with higher lift capacity, more ground clearance, improved cab height and visibility, and greater versatility in terms of applications. The multiple linkage, a hydraulic coupler, axle options, and Ride Control™, along with the maintenance-free Tier 4 solution, provide added versatility and performance when it's needed most. CASE compact wheel loaders are designed for exceptional performance, unparalleled visibility, and unparalleled comfort.
T4 Emission Solution
The F Series Compact Wheel Loaders are Tier 4 Final compliant and feature a maintenance-free emissions solution that eliminates the need for regeneration, replacement of costly Diesel Particulate Filters (DPFs) and extreme exhaust temperatures, and the need for adding after-treatment fluids. This makes them more efficient and cost-effective to operate.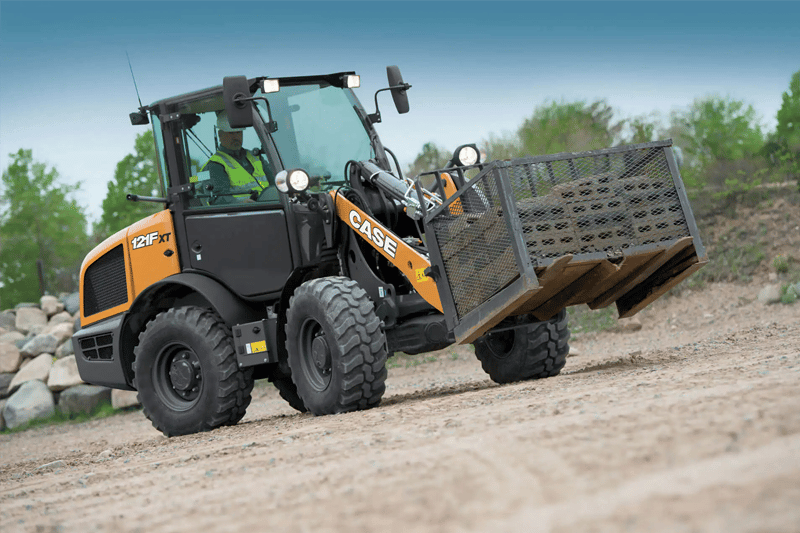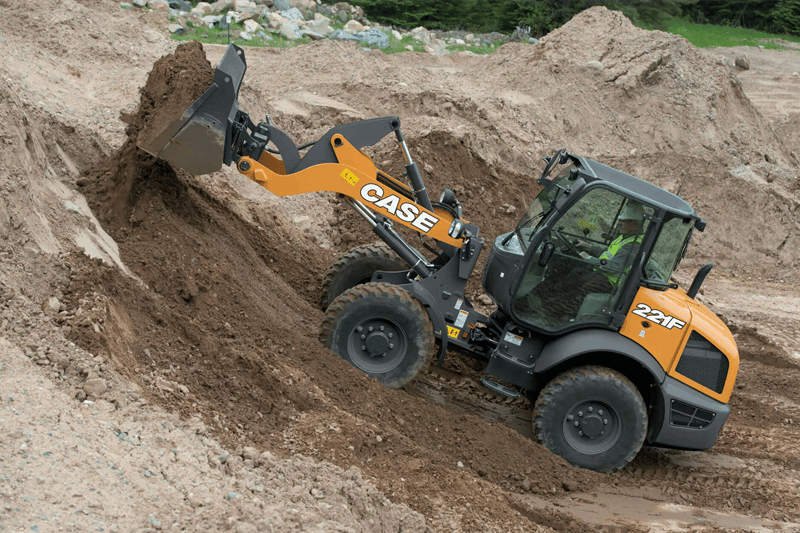 Improved Lifting & Breakout Force
The F Series has a more compact and lower overall height design, which enhances its strength and stability, with a lower center of gravity that improves lifting power and breakout force. This makes it more efficient and productive on the job site. The F series offers multiple linkage options:
Z Bar Linkage: Offers the strongest breakout force
XT Linkage (available on 21F & 121F) offers greater visibility to coupler and attachments, and parallel lift.
Comfort in the Cab
The F Series compact wheel loaders are designed for operator comfort, allowing them to work for longer periods. They feature a ROPS/FOPS-certified cab that is spacious and wide, with a width of nearly 5 feet and an unobstructed 360-degree view. The elevated driving position and ample curved glass provide an unparalleled view of the work area, while the wide door ensures easy entry and exit. The cab is fully sealed and pressurized to keep out noise, dust and fumes, and can be equipped with an optional radio and an upgraded climate control system for added comfort.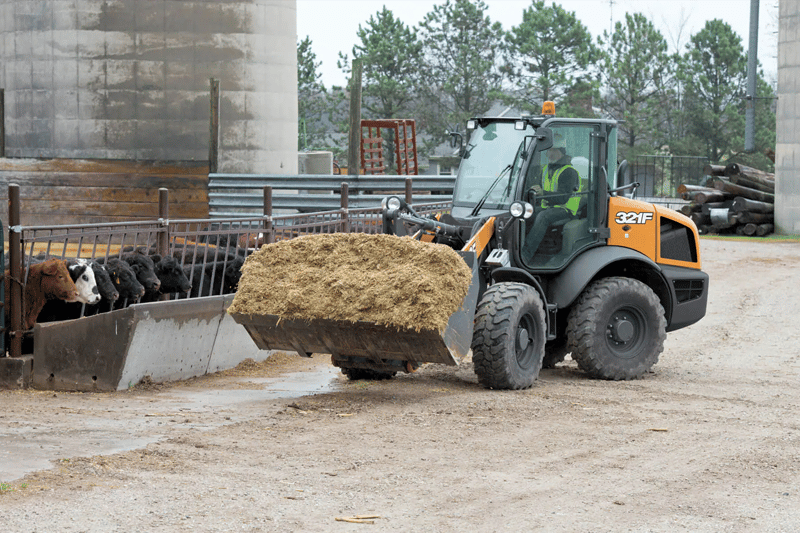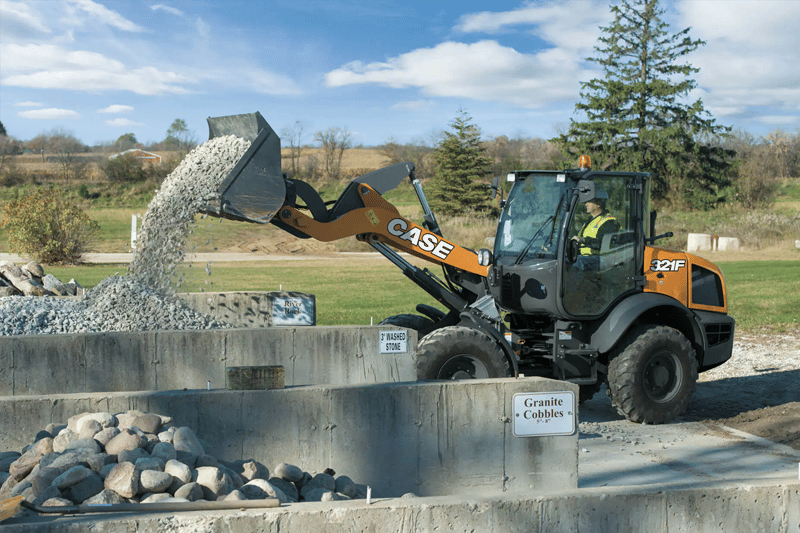 Low Profile Frame
The F Series compact wheel loaders have a solid, more compact frame and Z-bar linkage which provides a tighter turning radius, greater clearance for entering barns and outbuildings, improved maneuverability on restricted job sites and narrow passageways, and enhanced breakout force for heavy-duty tasks. The CASE compact wheel loaders also feature a steering angle of 40 degrees to each side, fully hydraulic center pivot steering, emergency steering function, and the front and rear wheels follow the same track, which helps with precision and stability while working.
For more information, check out the F Series brochure.