Inland is proud to be British Columbia & the Yukon's exclusive distributor for the CASE Minotaur Compact Dozer Loader.
The CASE Minotaur DL550 is a revolutionary new piece of equipment that combines the power and performance of a dozer with the agility and precision of a loader. Its unique C-frame allows for true dozer capabilities and allows for compatibility with hundreds of attachments. This machine also features an industry-exclusive fully integrated ripper. The Minotaur DL550 has undergone extensive testing, with over 10,000 field test hours and 29 patents. This machine is built to withstand tough conditions and provide precision grading, making it perfect for improving productivity and profitability on the job site. The DL550 is also equipped with CASE Universal Machine Control, which allows you to use the precision construction technology of your choice.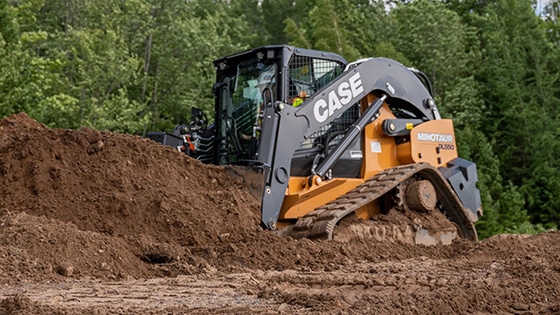 The Groundbreaker
Industry-exclusive chassis-integrated C-frame with six-way blade delivers true dozer performance
Industry-exclusive fully integrated rear ripper for tearing tough soils (optional)
Standard 1.25-cubic-yard bucket for heavy-duty loading and material handling
Compatible with hundreds of attachments — enhanced high-flow comes standard
Choice of steel tracks (two options) or rubber tracks to match jobsite profiles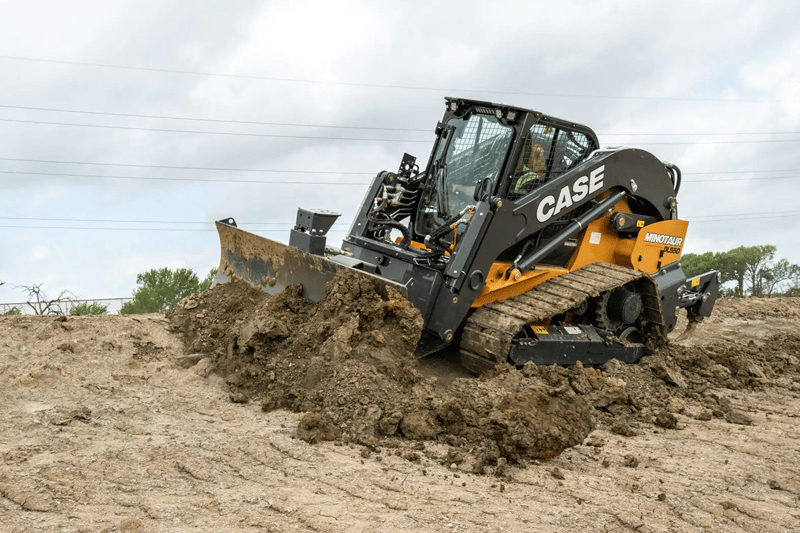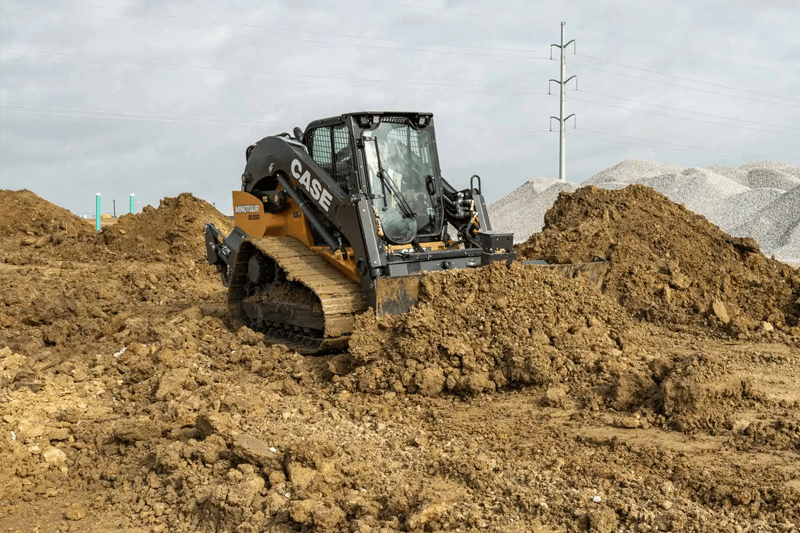 The Ultimate Site Loader & Attachment Beast
The CASE Minotaur DL550 is a versatile and powerful machine that excels in a variety of tasks. With its vertical lifting path, it can load high trucks and lift heavy pallets with ease. It also has the capability to be converted into a land clearing machine by attaching a mulching head. Its massive hinge pin height of 140.2 inches and a rated operating capacity of 5,500 pounds make it a reliable choice for heavy-duty loading tasks on the job site. Additionally, the standard enhanced high-flow auxiliary hydraulics provide the power to run almost any attachment, making the DL550 a great choice for a wide range of material handling needs.
Precision Grading
The CASE Minotaur DL550 is designed to work seamlessly with precision construction solutions from any of the leading providers – Leica Geosystems, Topcon and Trimble – thanks to the CASE Universal Machine Control. This feature allows equipment owners to integrate the machine into their existing machine control ecosystems with ease. Rental fleets can benefit from the flexibility to switch between different brands of machine control based on customer preference. The DL550 is compatible with 2D, 3D, and CASE SiteControl CoPilot machine control solutions, providing even more options for efficient and precise operation.
* Machine control solution of your choice sold separately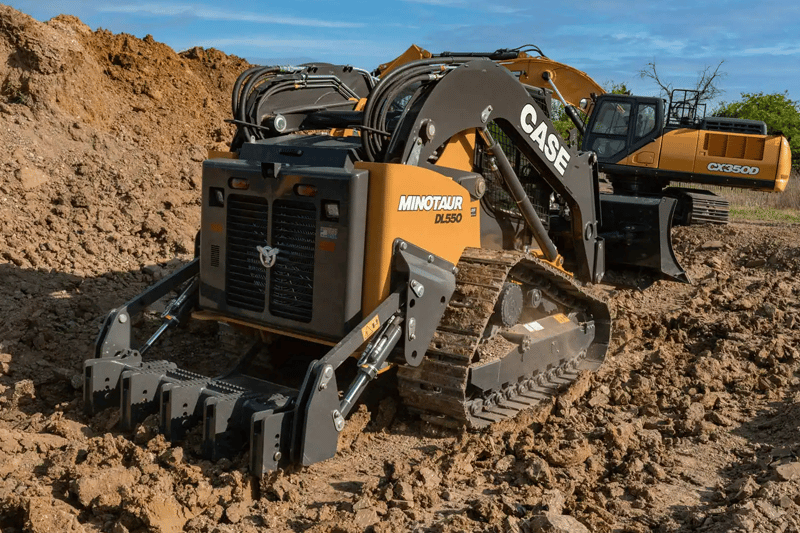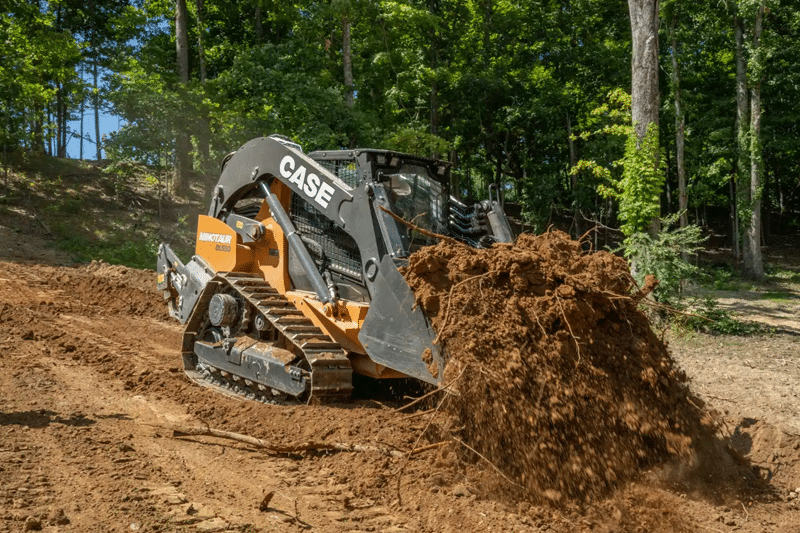 The Heart of A Dozer
The CASE Minotaur DL550 boasts a fully integrated C-frame with a six-way blade, similar to the one featured on the CASE 650M dozer, which provides smooth dozing performance and 25,826 pounds of drawbar pull. This makes it a powerful compact dozer that can handle both cutting and fine grading tasks with ease, outperforming any other similar machine in the industry.
Download the Compact Dozer Loader brochure