Extra power when you want it, precise control where you need it.
A sophisticated-yet-simple Backhoe Loaders that need less from you to get more done, more quickly. When your backhoe legacy dates back to the world's first fully integrated production backhoe loader, you know they're expected to do just about everything. So you engineer them to be stronger and more responsive whether roading or loading or digging. That's the Tier 4 Final N Series backhoe.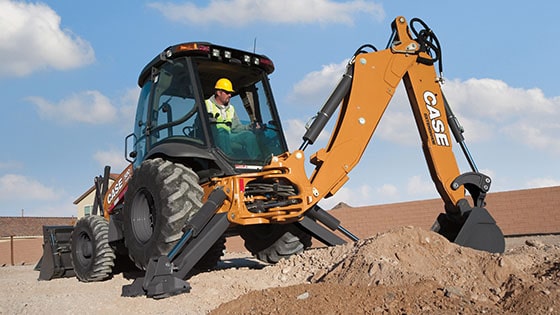 Industry Exclusive Powerboost
Give your Backhoe Loader a shot in the arm. At the push of a button, PowerBoost provides a temporary surge of power – up to 8% more breakout – without decreasing RPMs so you can quickly muscle through obstacles and tough or frozen ground. (Not available on 580N EP or 580N backhoes)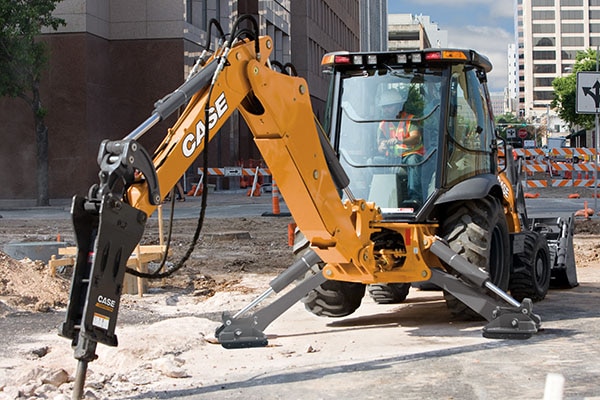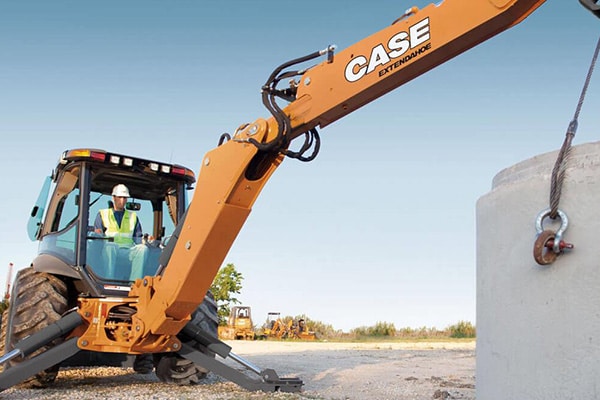 Powerlift
Our push-button PowerLift backhoe feature unleashes the industry's best lifting capacity and provides some added strength to help break through hard or frozen ground. When activated, additional hydraulic power is channeled to the backhoe, giving the N Series steady lifting strength comparable to an 8-ton excavator and greater precision when craning. (Not available on 580N EP and 580N backhoes)
Responsive Powerdrive
More get-up-and-go, more speed up hills, more attack into the pile. This direct-drive, auto shift 6-speed transmission eliminates converter slip losses for greater acceleration, smoother shifting, improved fuel economy and better responsiveness to get your backhoe to, from and around the jobsite faster than ever before. (Available on select backhoe models)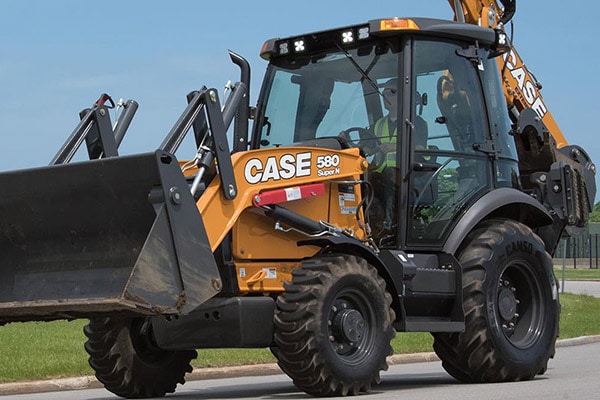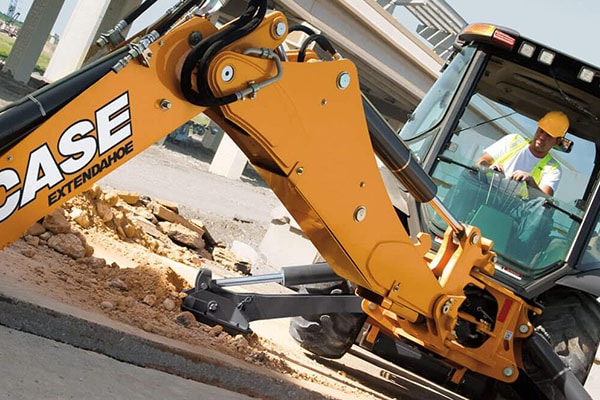 Pro Control Precision
When going back to the trench or swinging the Backhoe from side to side, the CASE CE Backhoe Loaders exclusive ProControl swing dampening system stops the boom when and where you want. No wiggle. No rebound. No waiting for it to set. Just precise, responsive backhoe control. (Optional on 580N EP backhoe)
Check out the N Series Backhoe brochure.