Inland is proud to be British Columbia & the Yukon's exclusive distributor for the CASE Backhoe Loaders.
The Tier 4 Final N Series backhoe is a sophisticated machine that delivers superior performance without requiring excessive effort from the operator. With a legacy dating back to the world's first fully integrated production backhoe loader, these machines are expected to perform a wide range of tasks. That's why they are engineered to be stronger and more responsive, whether you're using them for roadwork, loading, or digging. Experience the power and efficiency of the Tier 4 Final N Series backhoe today.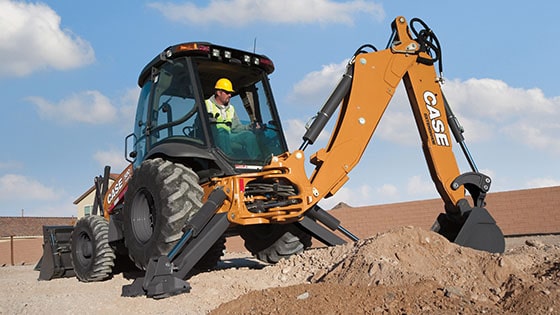 Backhoe Models
Industry Exclusive Powerboost
Revitalize your Backhoe Loader with the PowerBoost feature. With the push of a button, this feature delivers a temporary surge of power that can increase breakout force by up to 8%, without reducing RPMs. This allows you to effortlessly power through challenging obstacles and hardened ground. Please note that this feature is not available on the 580N EP or 580N backhoes.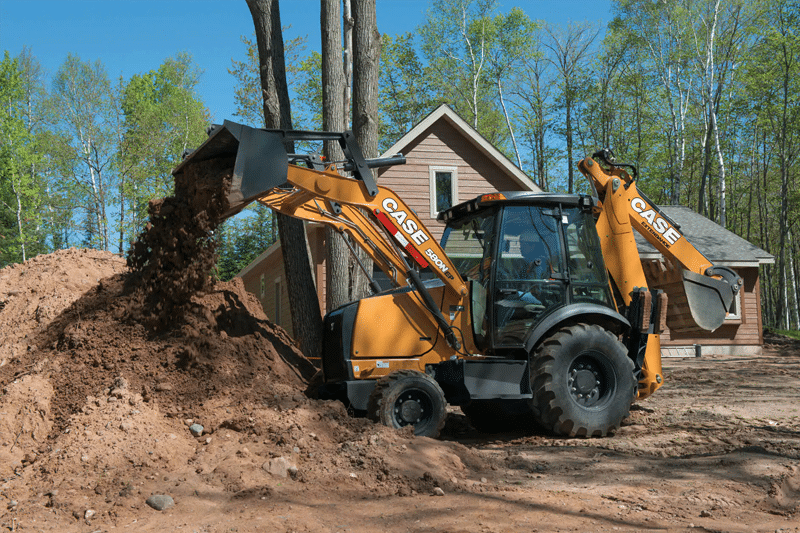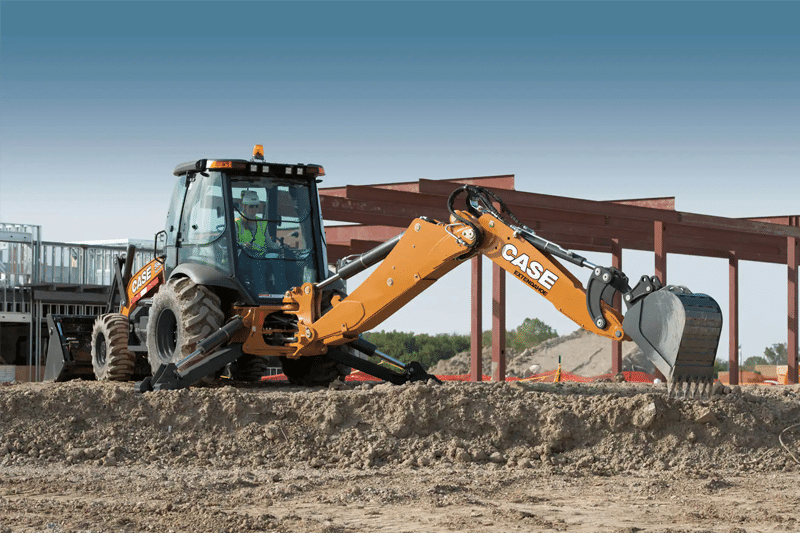 Powerlift
Experience unparalleled lifting capacity and enhanced strength with our PowerLift backhoe feature. With the push of a button, this feature unleashes additional hydraulic power to the backhoe, allowing the N Series to effortlessly lift heavy loads and penetrate through hard or frozen ground. This lifting strength is comparable to that of an 8-ton excavator, providing greater precision when craning. Please note that this feature is not available on the 580N EP and 580N backhoes.
Responsive Powerdrive
Get more power, speed, and agility with our direct-drive, auto shift 6-speed transmission. This innovative technology eliminates converter slip losses, resulting in faster acceleration, smoother shifting, improved fuel economy, and better responsiveness. With this transmission, your backhoe can easily tackle steep hills and piles, and move swiftly to and from the jobsite. Please note that this feature is available only on select backhoe models.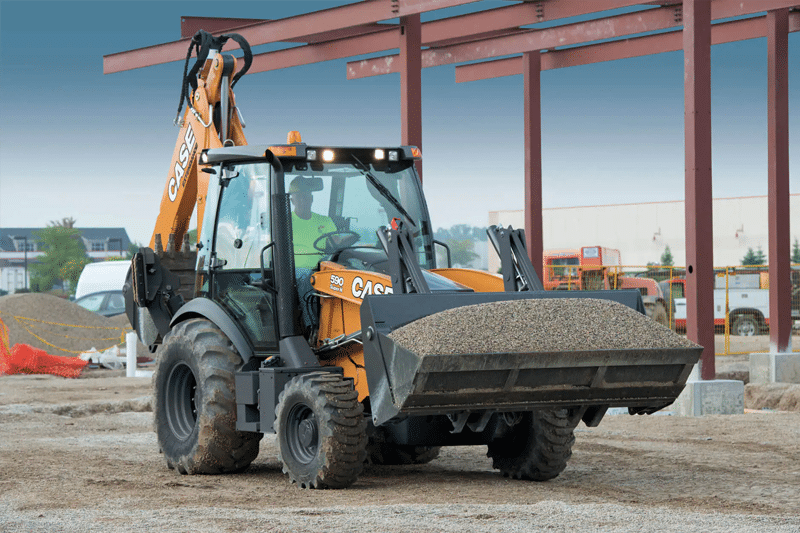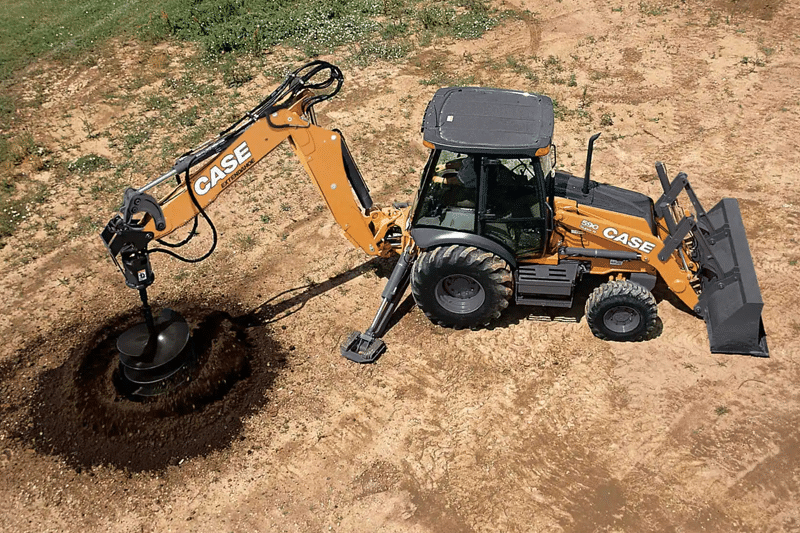 Pro-Control Precision
The CASE CE Backhoe Loaders come equipped with the exclusive ProControl swing dampening system, which provides unparalleled control when swinging the backhoe from side to side or returning it to the trench. This system ensures that the boom comes to a stop exactly where and when you want it, without any unnecessary movement or rebound. With this technology, you can enjoy precise and responsive control over your backhoe, without any waiting for it to set. Please note that this feature is optional and is available only on the 580N EP backhoe.
Check out the N Series Backhoe brochure.