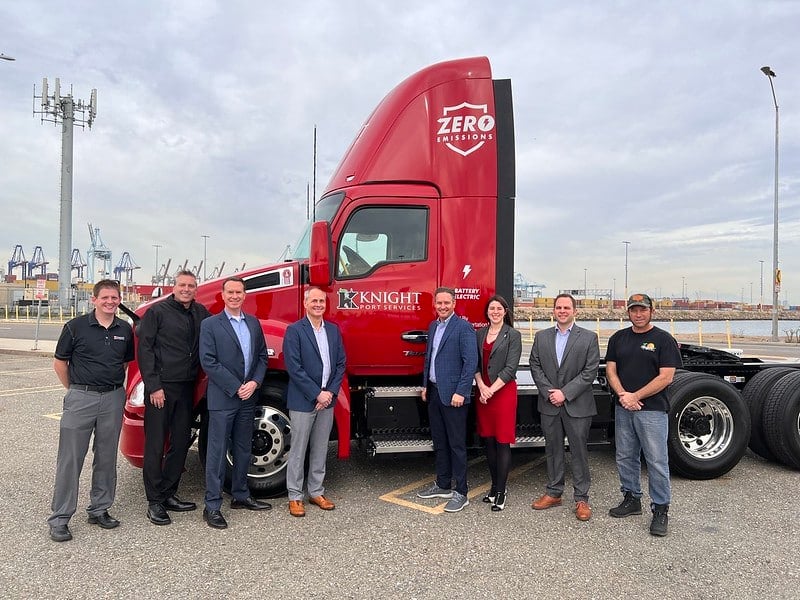 Knight-Swift Transportation has made a major leap forward in sustainable transportation by becoming the first major fleet in the U.S. to receive delivery of the zero-emissions Kenworth T680E Class 8 battery-electric vehicle. The revolutionary T680E, designed for pickup and delivery, regional haul, and drayage applications, will be put to work at the Knight Port Services terminal in Southern California.
In partnership with Inland Kenworth – Phoenix, the Knight-Swift team successfully procured and purchased the cutting-edge PACCAR 120 kW electric vehicle charging station to support the T680E's operation. This marks a major milestone in the industry and the future of transportation.
Kenworth's "Driving To Zero Emissions" program is leading the charge on sustainable transportation technology. Along with the T680E, Kenworth has also rolled out the Class 7 K370E and Class 6 K270E battery-electric vehicles—both of which are built for pickup and delivery and short regional haul operations. The electric powertrain is available with high-density battery packs of 141 kWh, 209 kWh, and 282 kWh that deliver up to 100-, 150- and 200-mile range, respectively.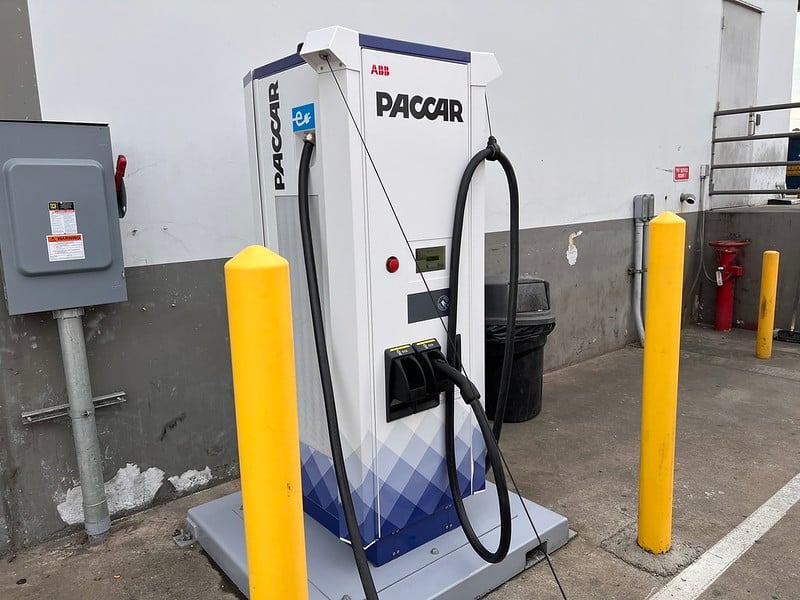 PACCAR Parts is dedicated to supporting the electric vehicle (EV) market with their lineup of industry-leading charging stations. These chargers boast output power ranging from 20 kilowatts (kW) all the way up to a powerhouse 350 kW, ensuring maximum coverage for your Kenworth electric vehicles.
With the option to purchase chargers directly from Kenworth dealerships, that means you'll have access to the combined expertise of PACCAR Parts and its infrastructure partners—ready to offer tailored EV charger solutions to fit the needs of any size and fleet.